Greeting cards are the perfect way to send best wishes for the season. In this digital age, receiving a physical Easter card is exciting and shows the sender's thoughtfulness. In this article we have selected 7 beautiful cards that will impress your friends & family. Check it out now.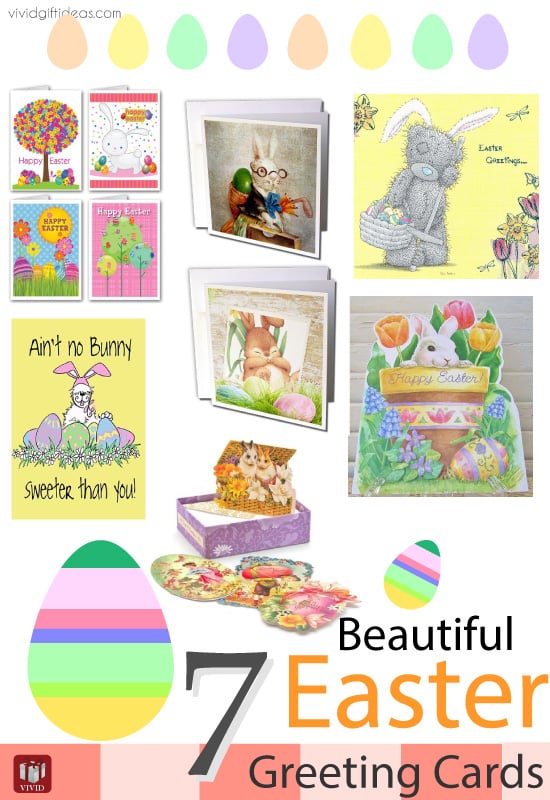 ---
Beautiful Easter greeting cards featuring oil-painting-style images from antiquated ephemera. Every card has a unique shape. Blank interior means you get more space to write your own messages and perhaps customize these cards for other occasions. This assorted pack comes with 24 cards in 12 different designs.
Designed by Susan Brown, this sweet Easter card features an adorable & cuddly brown bunny surrounded by brightly-colored Easter eggs. Card is made of durable material with blank interior. This product comes with 12 cards with the same design with envelopes.
These cards have vibrant colors and cute designs. Perfect for kids and the young-at-hearts.
This vintage-inspired design features a bunny in glasses. He is shown carrying a green Easter egg in a basket on his back.
5. Carol Wilson Easter Card Bunny in Flower Pot w/Tulips, Subtle Glitter
A white bunny pops his head out of a beautiful flower pot, takes a sneak peek at a nearby Easter egg while twitching his little pink nose. He is shown surrounded by tulips of yellow, orange, and red color. With subtle glitter.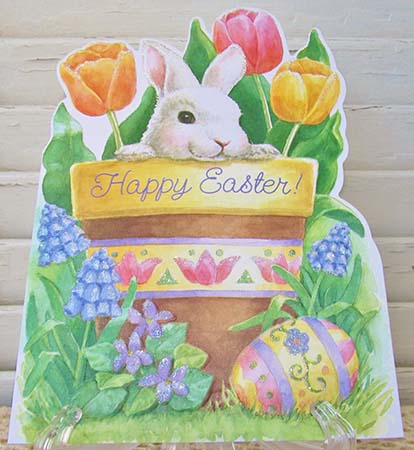 6. Tatty Teddy Greeting Card
Tatty the bear is Easter bunny! He's wearing a pair of bunny ears and carrying a basket of Easter eggs.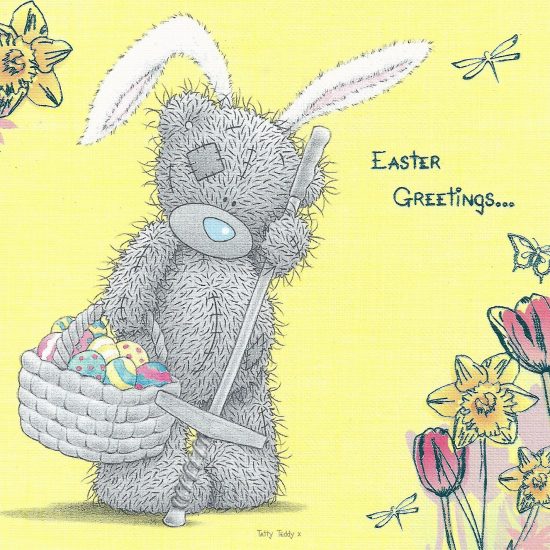 ---
And there you have it. What do you think? Did you like these Easter greeting cards?
Share this article with your friends and family!
---
You might also like