Today we're sharing with you some really interesting mustache products. Most of these gift ideas are recommended for girls only, but you find some of them are suitable for both male and female. Check it out now.
By the way, share this article with your friends & family.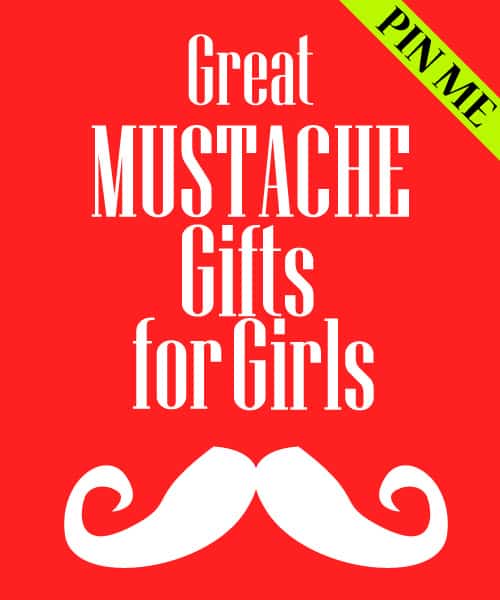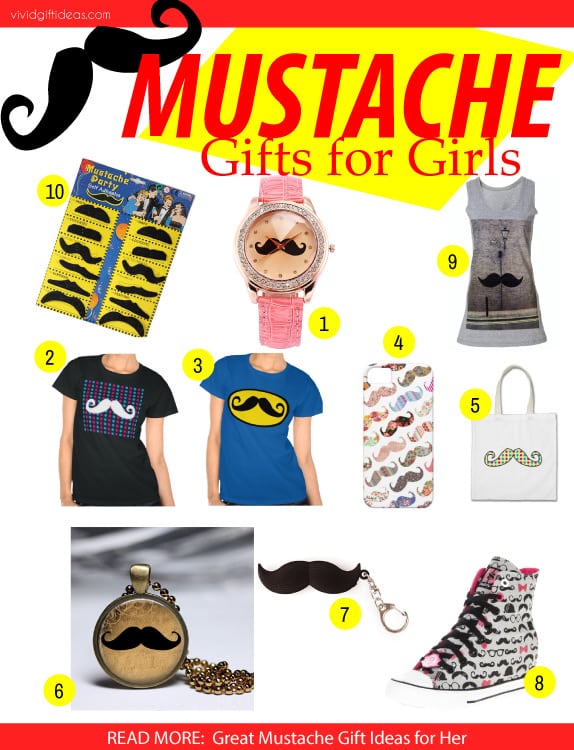 ---
1. Mustache Quartz Wrist Watch with Pink Leather for the Ladies
Gorgeous wrist watch with shiny crystals embedded on its bezel and distributed perfectly around its dial. Black & bold mustache at the center, surrounded by shiny crystals. Pink leather band that speaks out the personality of its wearer. This wrist watch tells time with style.
Simple & comfortable T shirt. The mustache is shown with printed stitch lines around its inner border. Behind it is a beautiful panel of cyan and magenta polka dots. The shirt is customizable — there're many colors to choose from.
This t shirt for women reminds me of Batman.
Cute and girlish iPhone 5 cover featuring mustaches of unique patterns.
An adorable and practical totes bag. This tote bag features a polka dots filled mustache. Use it for work, school. or grocery shopping. It's durable.
Sophisticated vintage mustache pendant. Handmade and shipped from Paris, France.
Awesome 'stache keychain that can talk. Battery operated. When pressed, a man's voice will say "well hellooo there". Place it above your lips for better effects. Speech ability aside, this 'stache can help to keep your keys save.
Youthful & fun pair of sneakers with classy patterns: bowtie, mustache, glasses, etc. A product of Skechers. Made of canvas.
9. Eron Vintage London Collection Tank Top
This tank top by Eron features a vintage design. The print in front shows a lonesome mustache on a brick wall. Perhaps he's waiting for something. But we would never know.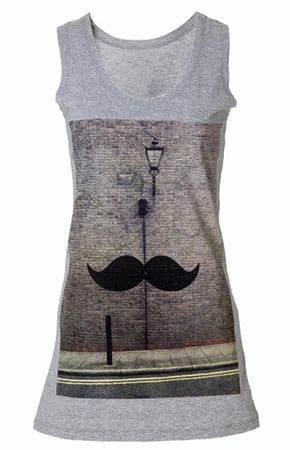 Now everyone can have a mustache. At $1.12 you get one full pack of 12 amazing fake mustaches. Great for all sorts of fun parties. Perfect for everyday wear too (not really).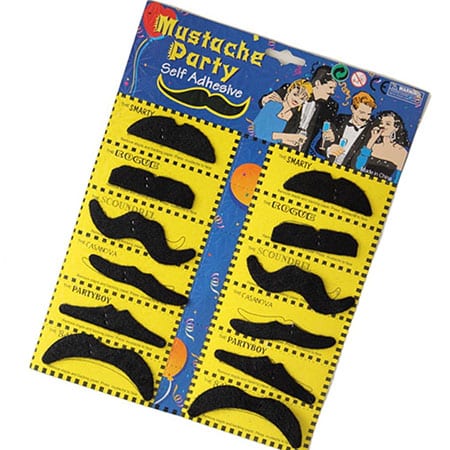 ---
And there you have it! What do you think of these ideas? Let us know. Thanks for reading.
Share this article with you friends and family.
---
You might also like