Are you looking for gifts for best friend? Need some inspirations on what to get for your bestie? Read here for Vivid's guide on 10 great gift ideas for best friend. These ideas are unique, cool and fun. They make a really nice birthday gift for best friend, Christmas gift for best friend or just-because gift for best friend.
Scroll down to discover more!
(Christmas Gift Ideas for Best Friend HERE)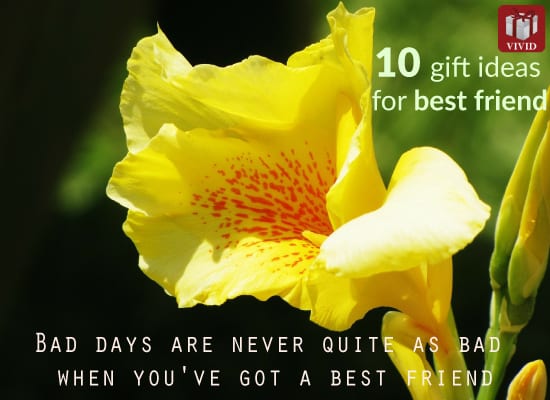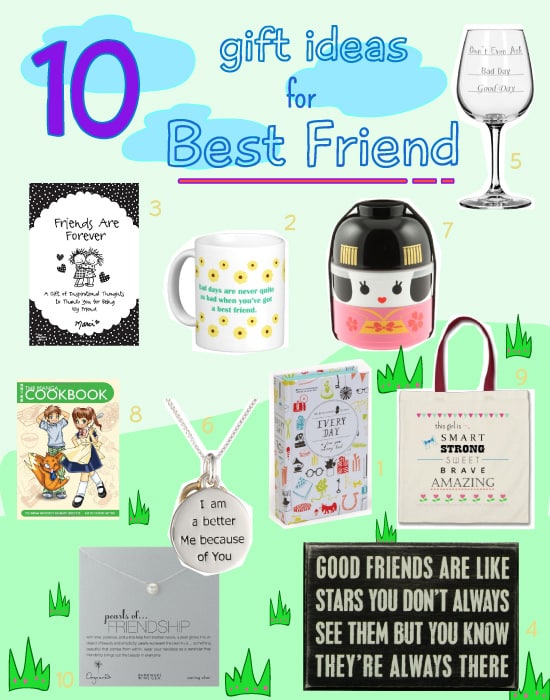 A wonderful journal to record the beautiful moments of life. It is spacious to write down one line or two every day, for 5 years time. Designed with cute cover and ribbon marker that she will adore. This journal allows users to keep their thoughts and special memories that can last for a lifetime.
A beautiful mug with a sentimental message perfect as a gift for best friend. Decorated with lovely yellow flowers that represent friendship.
One side of the mug says "Bad days are never quite as bad when you've got a best friend". The other side of the mug says "I'm glad you are always be my side", "I love you, bestie!"
A heartfelt book that cherishes the bond between friends. By Marci. This book celebrates the relationship and memories that friends share.
Illustrated in Marci's distinctive black and white style. This book is filled with inspiring messages, words of support, encouragement and adorable Children of the Inner Light characters.
Another great idea – a decorative wood sign that reads "Good friends are like stars. You don't always see them but you know they're always there."
This wood sign looks nice on the wall. It also looks good by freestanding as a desk decoration.
If you want to get a funny gift for best friend, you can get this cool wine glass. With measurement that shows the mood of the day. Three levels from "Good Day", "Bad Day", to "Don't Even Ask".
A pretty jewelry is one of the best gift ideas for best friend. You can get a friend-theme bracelet, pendant or earrings for her. We recommend this unique two-tone pendant necklace engraved with a sweet message "The story of friendship is written on the pages of the heart. I am a better Me because of You."
Japanese doll bento box that looks super cute. Features 2 tiers compartments with lid, a bowl and an elastic band to secure the bento set. Fun, compact and easy to carry around. It is a bento box that will make your BFF smile when having lunch.
You can also get this cookbook along with the above bento set. Covers easy-to-prepare Japanese dishes with step-by-step instructions. This cookbook has recipes of yummy Japanese food that you often see in manga, using ingredients that are easily found in the American kitchen.
Informative and fun. Make delicious Japanese meals effortlessly.
A chic tote bag with flowers and bow design. Made from durable fabric. This bag says "This girl is smart, strong, sweet, brave, and amazing". A multi-purpose bag that is practical and stylish to carry to school, shopping, gym and more.
The last item in our list of gift ideas for best friend is this gorgeous pearl necklace. Simple and elegant. This necklace goes well with any attire. Your bestie will certainly adore it!
We have come to an end of our list of 10 Great Gift Ideas for Best Friend. Aren't these gifts fantastic? We are sure your best friend gonna like it!
Follow us on Pinterest!