In this gift guide, we'll share with you gift ideas for couples that they will love. Looking for couple gifts? Be it for wedding, housewarming, or just because: you'll find this list inspirational.
One could say that choosing a gift for a couple is more difficult than choosing a gift for an individual because instead of one person we're now dealing with two. However, we think the opposite is true. Choosing a gift for couple is much easier because the theme is often very clear: their intimacy & romance. And that is exactly the theme that we're going for in this gift guide. Discover what these gifts are below.
---
The Book of Us encourages couples to record their love stories and moments through 150 simple, yet poignant, questions. The book is beautifully designed and elegant. A great keepsake that couples will appreciate. Imagine the memories it will bring reading this book years down the road. It'd be a great way for their kids to learn more about their parents' love stories too.
This gift works best for committed couples. A wonderful wedding gift.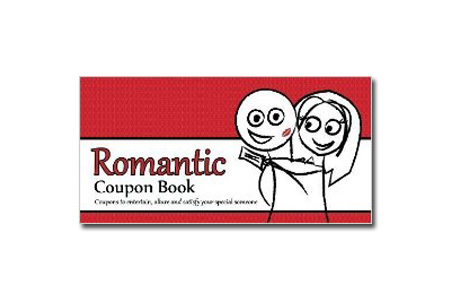 A great way to spice up the couple's love life. The Romantic Coupon Book provides provocative ideas and activities for the couple to do together. Keep the couple occupied with the 22 beautifully illustrated love coupons that in the coupon book.
In this well-known #1 New York Times bestseller, relationship counselor John Gray (PhD) reveals the secret to a successful long-term relationship. The main idea from this book is that no matter how long a man and a woman has been together, we remain different in certain part of our behavior and thinking. And that for a relationship to succeed, we need to recognize and respect that difference.
A fine wooden figurine that depicts the intimacy of a couple. This gorgeous figurine works great as a home decor for the living room, bedroom, or the hallway. Hand carved with the highest level of details, it looks flawless from every angle. It arrives in a gift box.
Every Willow Tree figurine is hand carved by artist Susan Lordi from her art studio in Kansas City, Missouri.
Adorable salt & pepper shakers in the shape of owl. Bring different mix of energy into the kitchen with these cute owls. Great as a housewarming gift for couples or couples who are living together.
Get the couple something that requires their collaboration to assemble. The Mr. and Mrs. Potato Head t-shirt set is adorable but they're just regular plain T shirt without efforts from the couple to put on the stickers.
Great for couples who like to travel. An extremely timely gift for newly wedded couples who are about to embark on their honeymoon. Made of leatherette. This set includes one black passport cover with the word "Mr." embroidered in white and one white passport cover with the word "Mrs." embroidered in black.
Cute apron set consists of one black apron that says "Mr." in front, and a white apron that says "Mrs.". Great for couples who live together. This apron set makes a wonderful housewarming gift for couples too.
These elegant wine glasses are a great gift for couples for any occasion: be it housewarming, wedding, or Christmas. Stylish and practical. Great for a wine tasting session in the evening too.
---
And there you have it: some gift ideas for couples with the theme of intimacy and romance. With gift ideas ranging from funny t-shirt to sentimental wooden figurine — we hope that you are able to find something useful from this list. Share with your friends and family!
---
You might also like