Fall intake of most colleges is starting. Need cool college fashion guide? Check out our college outfits for girls below. All items shown are affordable for college students. They are simple, chic and never goes out of style. Ranging from below $10 up to $39.99.
Scroll down to discover more!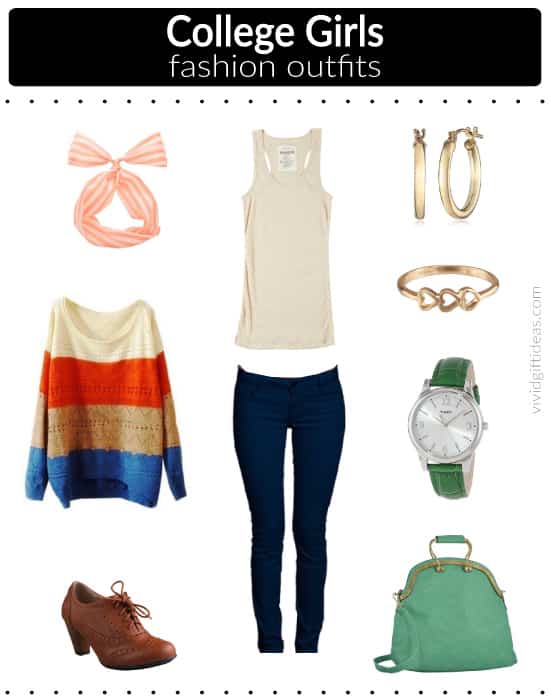 College Fashion Must-Haves
Great sweater for fall. This sweater is colorful, fun and cute. The fabric is soft and cozy. Inexpensive at price under $10.
A solid tank top is a must-have college outfit for girls. It is a basic wear that goes well with any jeans, pants and skirt. (under $10)
Another essential item in college girls' closet. A solid color skinny jeans. It is stretchy and comfy to wear. Good for doing various activities around the campus.
Choose this vintage oxford shoes to make your overall look looks chicer. This pair of oxford pump looks classy and posh. It has nice color and it is also comfortable to wear. Inexpensive and stylish shoes you can't miss.
To create a retro look, you can pair your oxford with this pair of black polka dots socks.
An elegant watch with a gorgeous green leather band. Simple and easy to read dial. The design is clean and sleek. Perfect for the young ladies!
College fashion item not to be missed. A green shoulder bag that is roomy and affordable for college girls. The green color is uncommon and the style is lovely. This is a fabulous bag that we totally recommend!
For a cuter style, you can opt for this bright colored canvas school bag. This bag is unique and it definitely is eye-catching. Made from durable fabric, it is sturdy. It also has a big capacity that fits laptop, textbooks and more school supplies.
College students will have a busy life. If you are too busy to style your hair, you can simply use a headband to create a sweet retro look. Choose a simple design headband as it is easy to match with any outfits.
9. Gold Hearts Ring (under $3)
You can also "touch up" your look with some pretty accessories like necklace, bracelet, ring. We recommend this 18k gold plated ring that has 3 hearts. It looks adorable, delicate and feminine.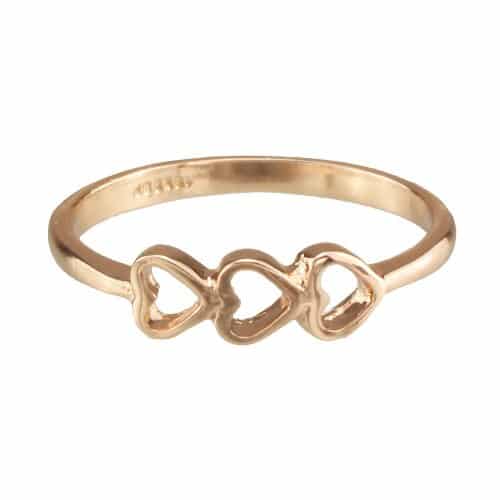 Good quality 14k gold hoop earrings great for everyday wear. Solid, with a strong clasp.
That's the college fashion for girls that we should like to share with you girls today. We think all of the fashion items shown are nice, pretty and most important, cheap. Do you like the above outfits? Tell us what you think!
Upgrade the quality of your school supplies. Read here for Kate Spade school supplies perfect for college girls.
Follow us on Pinterest!