2015 Lunar New Year falls on February 19th. If you are looking for Chinese New Year gifts for families, friends or co-workers, let's take a look at our 2015 Year of Sheep gift ideas. These 10 gifts are unique, festive and auspicious. Perfect for celebrating Chinese New Year!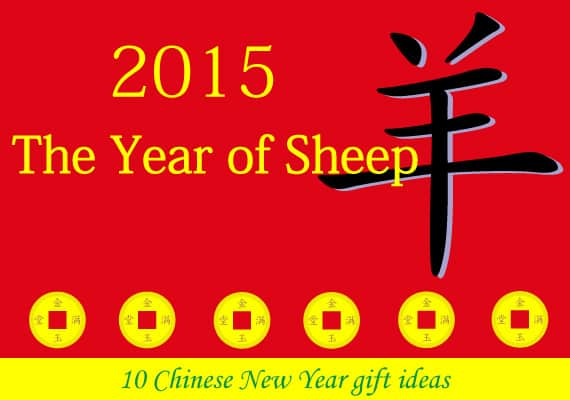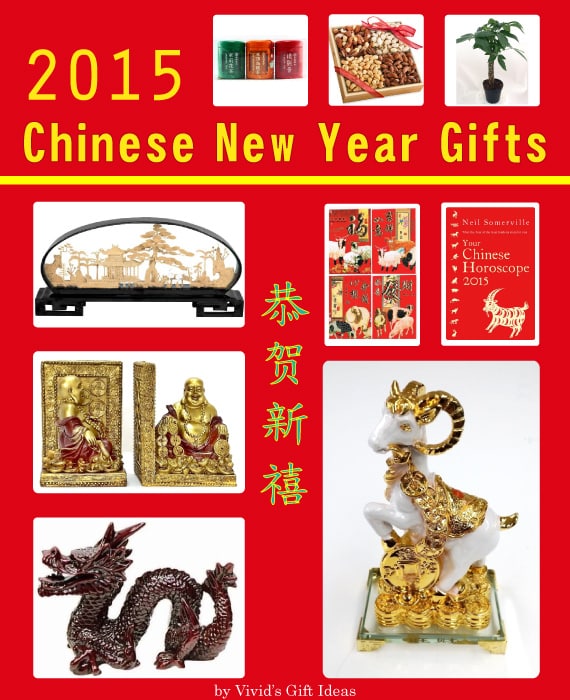 Unique home décor that portrays the harmony scene of nature. This piece of wood art is finely crafted with gorgeous details like white cranes, pond, pine and pagoda. Sealed in a glass presentation case, this piece makes a fantastic gift for Chinese New Year.  It will bring peace, harmony and happiness to life.
According to the lunar calendar, this New Year will be the Year of Sheep. Therefore, sheep figurine is very welcomed this year. This beautiful white sheep standing on gold coins symbolizes abundance of wealth. It is good for home and office's feng shui. Great blessing for financial luck and boost fortune.
For Lunar New Year, you can also get this lovely money tree filled with golden leaves. It has golden trunk and branches that grow in a gold pot decorated with dragons. This money tree looks shiny. It will bring a prosperous new year to the owner.
Live money tree plant. Definitely more lively and realistic. It is a green Feng Shui plant that brings good luck to family and business. Give it some water and light, and it will grow. Makes a nice indoor decoration.
4.   Food
During Chinese New Year, families and friends will gather around and celebrate. Good foods are always welcomed. You can get snacks like cookies, nuts, dried plums and dried fruits as a gift. This assorted nuts tray is a decent choice. They are fresh and yummy. Comes in a nice wooden tray that is perfect for gifting.
Delicious Chinese tea is another great idea. Ten Ren tea gift set contains 3 canisters of good quality loose leaf tea. The Tung Ting Oolong tea, Ti Kuan Yin tea and Jasmine tea are perfectly roasted. They bring out wonderful aroma with great taste.
This set also comes with a jade turtle lucky knot.
Follow the trend, follow the sheep, get a sheep shirt. Unique design of traditional paper-cutting style with flowers and a cute sheep in the middle. The sheep's forehead is labelled with "sheep" in Chinese calligraphy.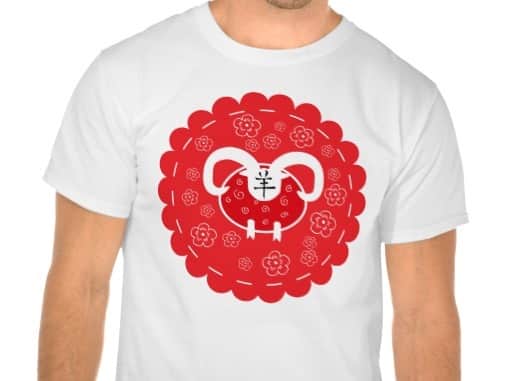 Golden Laughing Buddha that brings joy and wealth. Shiny and jolly. He is surrounded by lots of coins and ingots. An elegant book ends to have in your study.
Chinese New Year gift for kids. A fun-filled craft, activity and resource book. Contains basic facts and history of the Chinese New Year. This book also teaches children about Chinese Zodiac signs, how to make paper lantern, dragon parade, paper plate panda, and more!
8.   Horoscope Book
To check the forecast of the 12 signs of Chinese zodiac in the Year of Sheep. These books give you monthly predictions and advices on love, career, health, money and more. They will guide you to sail smoothly in 2015.
Dragon is auspicious creature that brings positive energy and success. A dragon figurine like this is nice-looking when placing on desk. One of the best Chinese New Year gifts.
If you are still not sure what gift to get for Chinese New Year, you can give out red envelope. Red envelope or red packet (hong bao) is monetary gift presented during Chinese New Year or special occasion like wedding.
Red symbolizes happiness. Money is inserted into red packet and given out as gift. It is usually given out by married couples to children. This year, you can get red packet featuring sheep.
That's our list of Chinese New Year Gifts 2015. Stay tuned for our Chinese New Year decoration article coming up soon (click HERE). Thanks for reading.
Follow us on Pinterest!