2014 Christmas holiday gift guide. If you are looking for interesting Christmas gifts for kids, read here for 8 fun and cute Christmas gift ideas for kids.
The gifts in the below guide are educative, cool and affordable. They are suitable for both girls and boys. Kids will totally love them!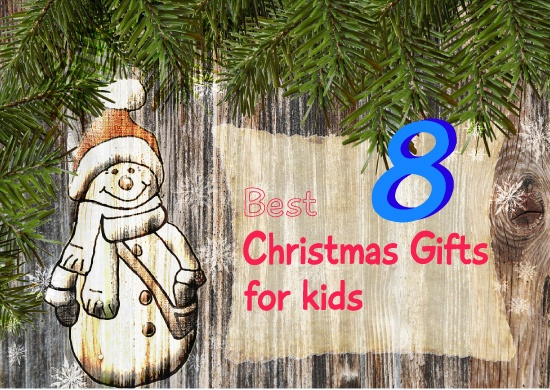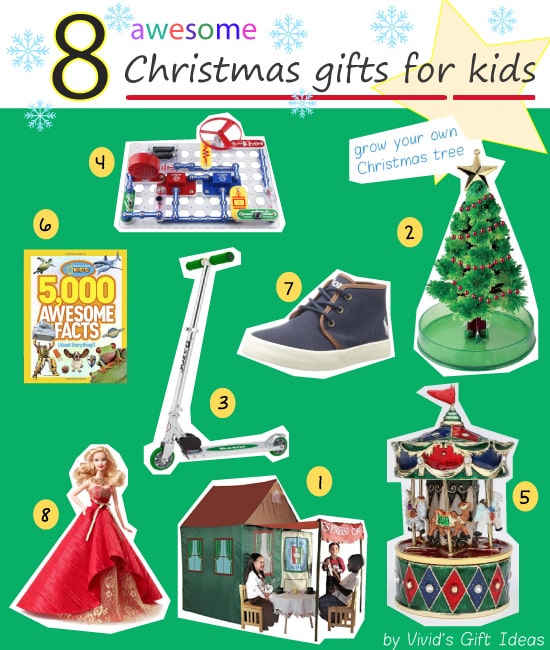 This Christmas, you can get your kids a play tent. This small café is nice. 7 feet height, spacious with mesh window and door for ventilation. There is a large awning in front of the café. You can place table and seats for them to pretend and play.
This play house can fits up to 8 kids. It is going to be a big hit!
For more realistic and fun play time, you can add cash register and some dining play set for them.
This magical grow your own Christmas tree kit will also get your kids thrilled. It is a unique crystal kit that just needed to add the "magic". Grow fast. Bloom into a beautiful tree in only one day!
Inexpensive present under $10.
One of the best Christmas gifts for kids – kick scooter that provides smooth and exciting ride. Well made with aircraft-grade aluminum, good quality wheel and brakes. This scooter has comfy handle bar and it can easily be folded into compact size after use.
Sturdy, fast and fun. A basic ride that every boy and girl will love to have!
It's great for kids to experiment and tinker stuff. This electronic circuit kit allows kids to learn, design, customize and builds models of working electrical circuits. This kit includes 30 parts and clear instructions for over 100 projects. Children can have fun making photo sensor, flashing light, adjustable-volume siren and more.
Great educative Christmas gift for boys and girls.
A pretty merry-go-round music box loved by little girls.  Adorable animals on elegant carousel set with sparkling Austrian crystals. The music box plays "Ave Maria". Pretty and enjoyable to watch. Comes in a classy gift box.
This Christmas, you can also get your kid a good book. This National Geographic Kids: 5,000 Awesome Facts About Everything! is an excellent choice. The book covers fascinating facts and cool topics loved by kids (including animals, robots, mysteries, planet, sports and more).
Informative and easy to read. A beautifully designed book with colorful graphic that will get children's attention.
Stylish shoes by Polo Ralph Lauren. Simple and classy design that looks great on boys. Made from durable canvas, this shoe is comfortable to wear. Perfect to dress up the boys for special occasion.
This is the 2014 hottest toy for kids – Baymax, the kind hearted, powerful character from Big Hero 6. Transform Baymax from caring nursebot to crime fighting superhero with over 20 pieces of armor pieces. Easy to assemble, movable arms and legs, fun to play with. This gonna be the coolest toy for small boys and big boys.
Our last item in the list of Christmas Gifts for Kids is this gorgeous Barbie doll that wishes your girl a happy holidays. She is celebrating the wonderful season by wearing an eye-catching statement necklace and a bright red dress decorated with golden lace and bow.
She definitely looks mesmerizing. Makes a nice Christmas gift for girls.
That's the 8 Christmas Gifts for Kids. We hope this list helps to make your shopping trip easier. Thanks for reading!
Follow us on Pinterest!