Hi girls, this article is about 6 summer outfits that we love. Ranging from jewelries to sunglasses to retro swimsuits. These pretty beach outfits are not to be missed this summer! Scroll down to discover more!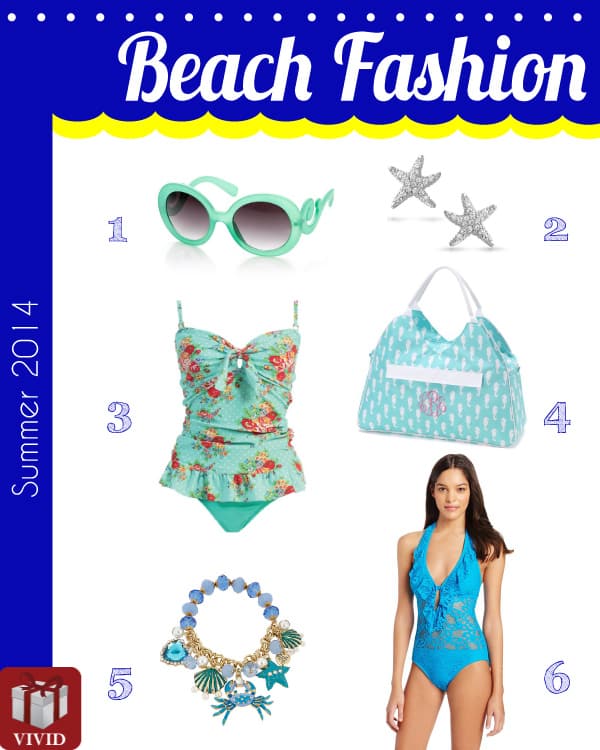 Stylish sunglasses in this season's most popular color – mint green. With nice baroque swirl design at the side. Girlish and fun! (Price $7.50)
Sparkly earrings in beach theme. Simple and chic. Perfect for summer.
We heart this lovely swimsuit with classy rose print. Vintage style, sweet-looking. This beachwear will definitely make you look the cutest among the girls. (Price below $40)
Good quality water resistant beach bag that has large capacity. Seahorses print. It has 1 outside pocket and 1 inside pocket.
Also available: Chevron Print in Green, Anchor Print in Pink and Anchor Print in Navy Blue. Price under $30.
5.   Betsey Johnson Bracelet
We also love this bracelet from Betsey Johnson. Featuring adorable dangling marine-life charms like crab, seashell, pearl and starfish.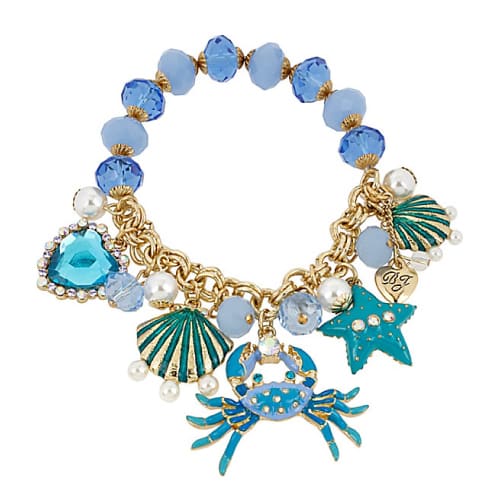 Another gorgeous swimwear that we totally recommend. By Kenneth Cole. Beautiful in bright blue. This piece will certainly make you look sexy and stunning!
Also available in black. Price: $73.50
That's the 6 Summer Beach Outfits that we love. What do you think? Aren't they pretty? Tell us what you think!
Follow us on Pinterest!