Read here to see the coolest stocking stuffers for men of 2017. We have brought together a list of 15 most unique gifts for him here. They are the small gifts with great value. From men's accessories to tech gadgets, men's grooming and more. All under $30. Suitable for dad, boyfriend, husband, coworkers, brother and even the most difficult-to-buy-for man in your life.
Scroll down to discover 2017 Best Stocking Stuffer Ideas For Him.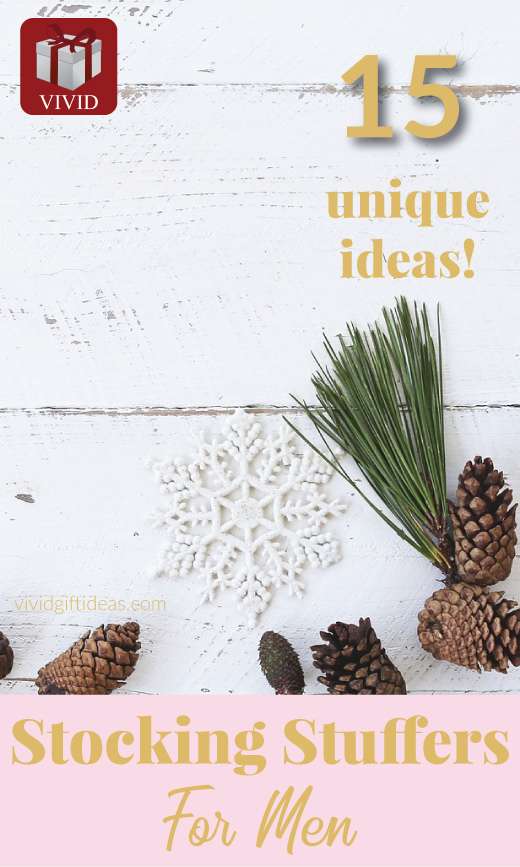 Let's start our list of 2017 Best Stocking Stuffers for Him with this set of two gorgeous Moscow Mule shot glasses. Made from pure copper with lovely hammered details. Great quality, solid and sturdy. Guys will definitely love it!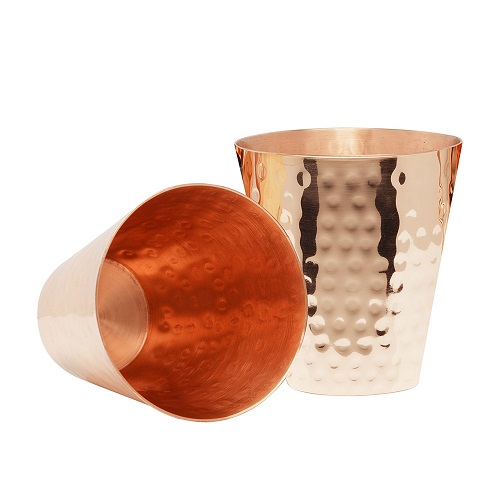 For the modern guys, tech gifts are always welcomed. Small tech gadget is great for stuffing his Christmas stocking. He will love this adorable nut-shaped wireless speaker. Tiny in size, powerful, and looking elegant. Delivers clear, crisp sound wherever he goes.
3.   You Are My Love Pocket Token
A small love token for your significant other this Christmas. Beautifully engraved with sentimental messages. It reads "You are my love" on one side, and "Grow old along with me, the best is yet to be!" on the other side.
This metal token is pocket size and it fits easily into any wallet. Makes a great stocking stuffer for husband.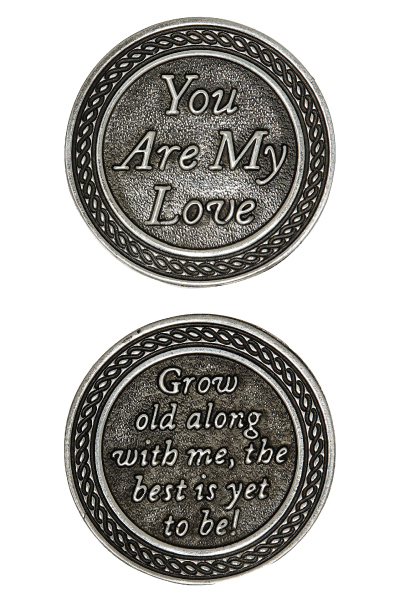 2017 Christmas, you can also get this unique bottle opener as a stocking stuffer for him. This army man is armed for duty, he is ready to open your beer with military-style precision. Made of good quality die-cast cast metal. He is strong and durable. Crafted and styled after the classic green army man figurines every boy grew up with, he will definitely become a big hit in any big boy's party.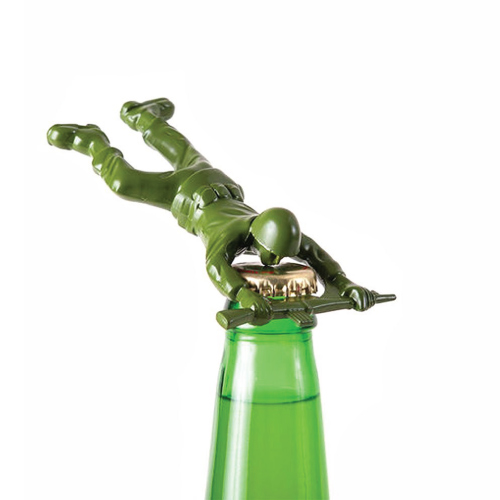 Another cool gift featuring the courageous Army Men. Bring back his childhood memories with this crew-cut socks made from a comfy cotton blend. Rich colors, awesome graphic. Comfy and fun to wear.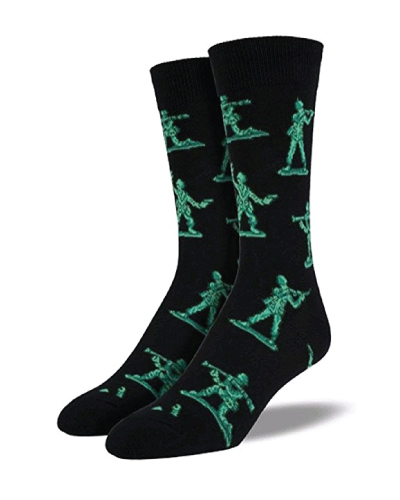 6.   Alpine Swiss Super Thin Card Wallet 
A handsome card case for men under $10. Super slim design that looks almost invisible in your pocket. Features two card slots on either side and a top middle opening where you can place extra cards or money bills.
Rich leather, nice color, sleek look. Makes one of the best stocking stuffers for men.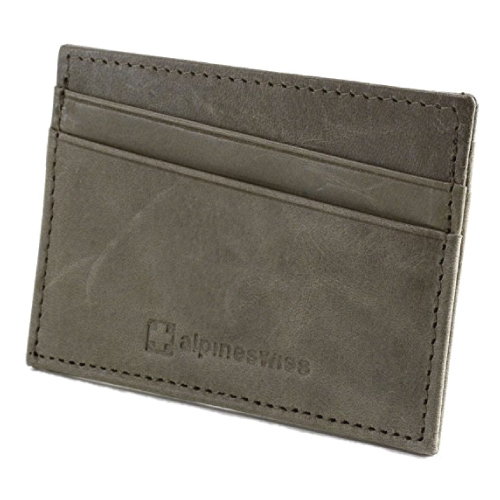 7.   My Boyfriend Knows Everything Mug
Cute mug for your boyfriend this holiday season. Huge capacity; it holds 22 ounces of beverages. This mug reads "I don't need Google. My boyfriend knows everything".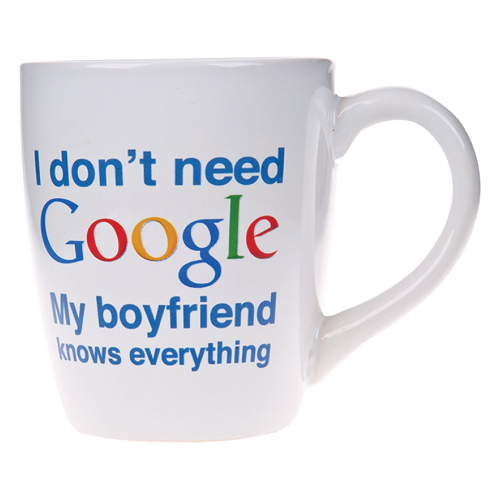 8.   The Original Bear Paws Shredder Claws
This pair of ultra-sharp shredder claws will become his favorite BBQ tool. High heat-resistant, hard, strong. It helps him to transform into Wolverine. Shred, cut, lift and grab hot meat from the grill with ease.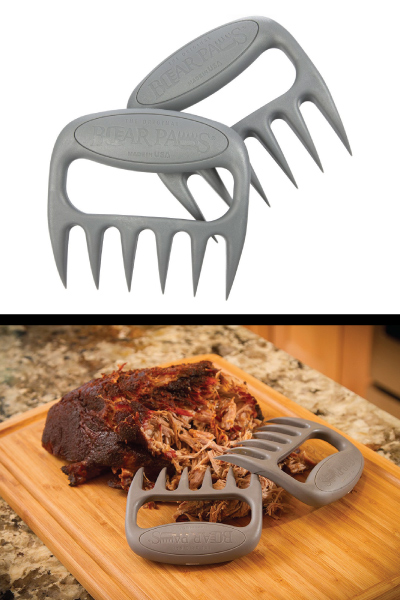 9.   Kattee Men's Travel Toiletry Bag
Fantastic holiday gift for the frequent travelers. Durable canvas toiletry bag with nylon internal lining and genuine cow leather stitching handle. Top zip, roomy compartment. It is large enough to hold shampoo, shaver, toothbrush, toothpaste and more toiletries for his trips.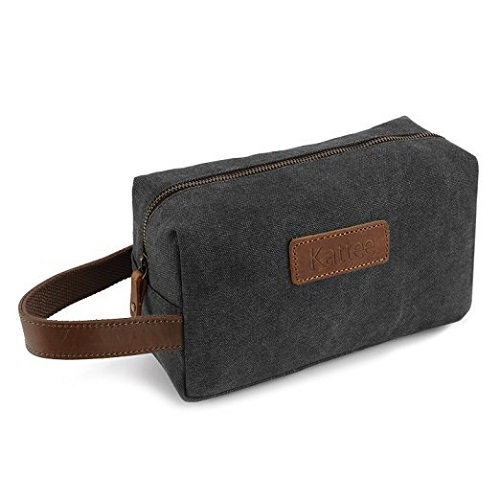 You can also get him a nice shirt this holiday. This simple statement tee is perfect for men of all ages. Black and white, minimalist style. Wear it and be inspired!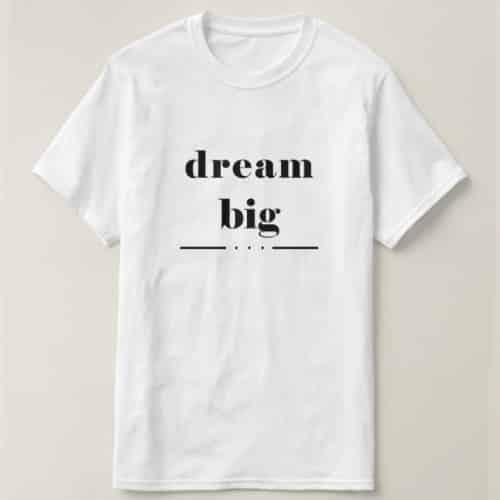 11.   A.J. Morgan Castro Round Sunglasses
Good-looking sunglasses for men. Retro style, great colors, fits well. An inexpensive pair for the fashion-forward guy in your life.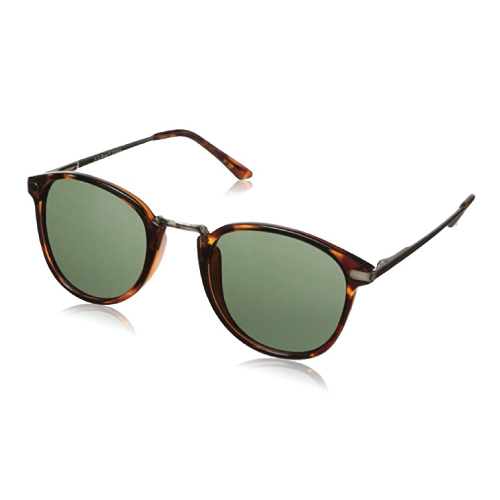 12.   CozyPhones Sleep Headphones
For him to enjoy complete relaxation and have a good rest. Comfy headband with a removable speaker for him to enjoy music on the bed. The cushioned, contoured headband dips down over the ears to provide a perfect fit. It stays in place even when you toss and turn in the bed. Finally, a luxurious sleep headphones to take you to the dreamland peacefully.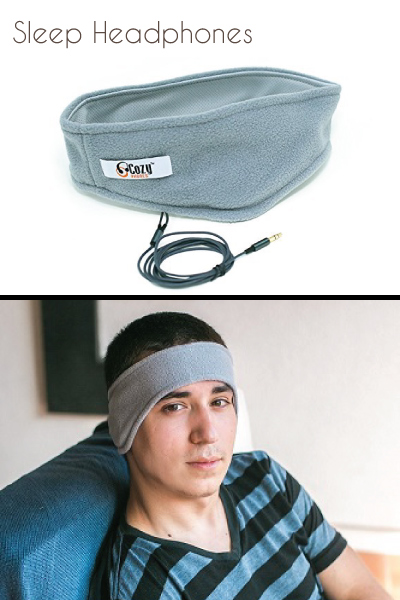 You can also fill his Christmas stocking with this stylish beanie hat. Keep him warm and looking hip this season. Criss-cross basket weave knit, baggy style. Soft and stretchy suitable for all sizes.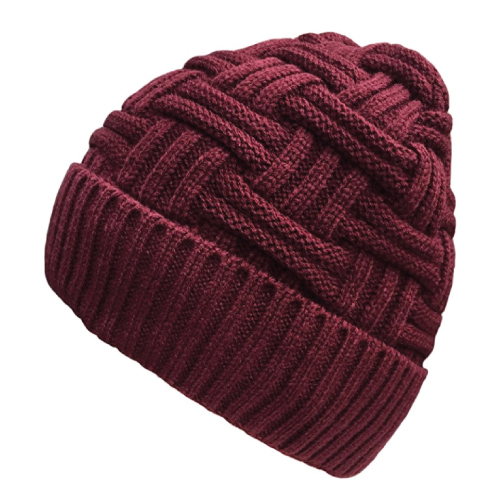 Great stocking stuffer for the techie guys. Give him extra batteries to stay connected with the world. Ultra slim power bank with built-in proprietary software to control temperature, voltage, and current. It is capable of providing 7500mAh power.
Fast charging, multi-port, four LED light power indicators to show charging status and remaining battery power. This power bank also has a detachable hook for users to hook it on the backpack.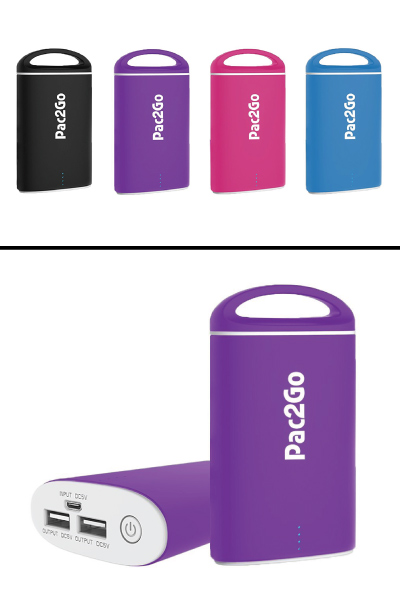 Practical gift for men — excellent after shave tonic containing a cooling blend of aloe, chamomile, and vitamin E. It soothes and mends damaged skin, leaving your skin feeling fresh and smooth.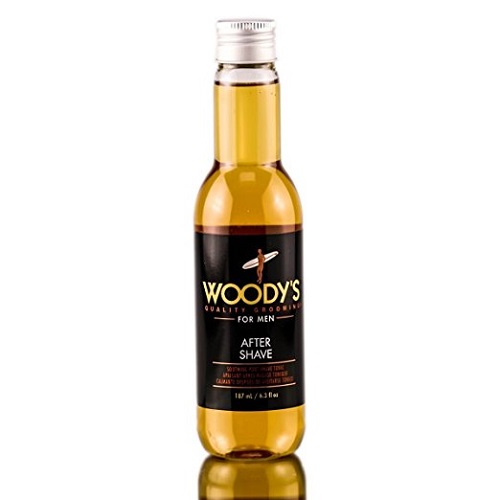 That concludes our list of 15 best stocking stuffers for him. Thanks for reading.