Looking for aviation theme gifts for that important pilot in your life? We have handpicked a list of unique gifts for pilots here. 18 creative, fun and meaningful ideas. They are the coolest gifts you can get for pilots, pilots in training, aviation school graduates and aviation lovers.
Scroll down to discover 18 Best Gifts for Pilots.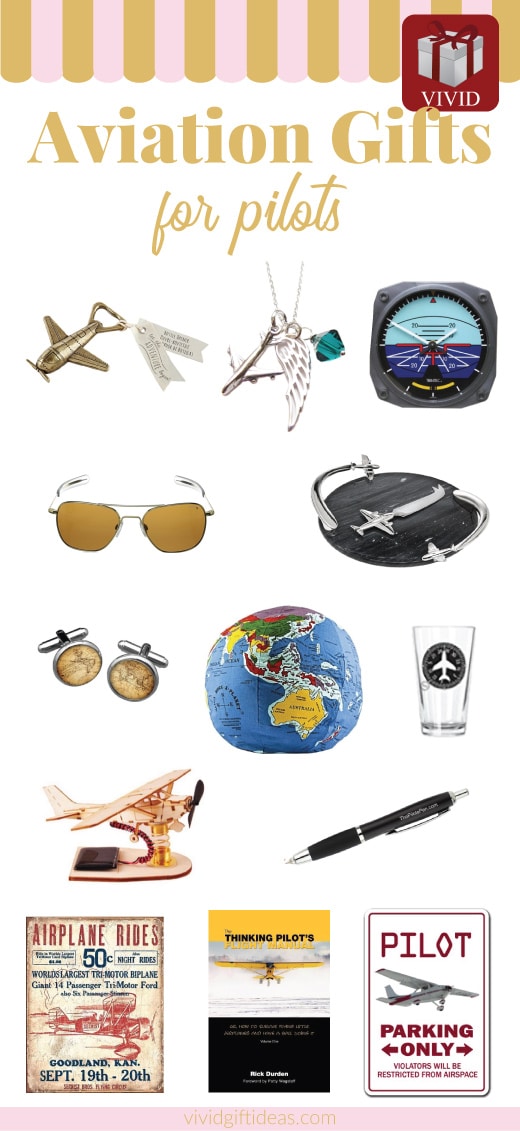 Let's start out the list of gifts for pilots with this beautiful airplane bottle opener which cost under $5. It is made of metal with antique bronze finish. Looks nice and functional. Great for opening a beer and relax after a long flight.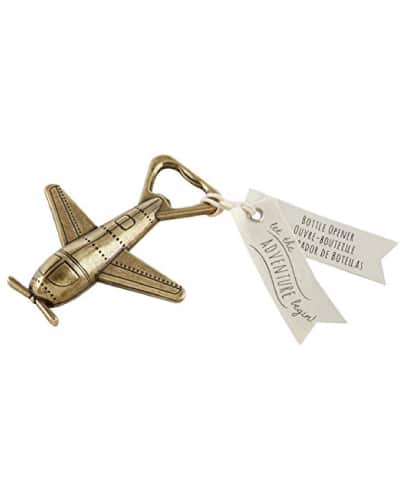 A superb clock for any pilot's room. It looks like attitude indicator on the cockpit. By looking at it, your aviator will feel like he is flying in the sky. When he is off-duty and stuck on the ground, he will feel much better looking at the clock ticks on the artificial horizon display.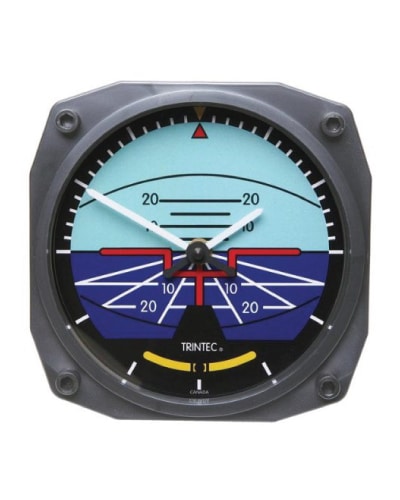 A cute gift for pilots under $10 – Special parking sign designed just for them. Put this sign at the spot where he parks his car to make him feel awesome.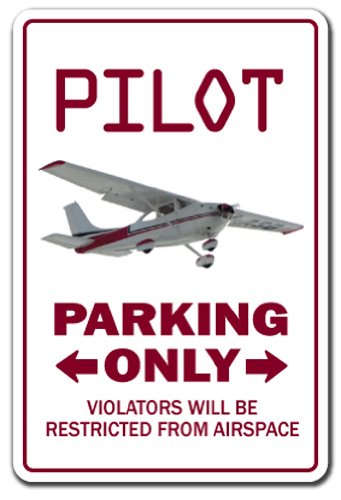 4.   Cufflinks for Men
Aviation theme cufflinks is a wonderful accessory that you can get for male pilots. The below two pairs are unique and good-looking. He will surely adore them.
Fine-polished aircraft shaped cufflinks made of brass and stainless steel. Crafted with lovely details, this pair definitely looks smart on his sleeves.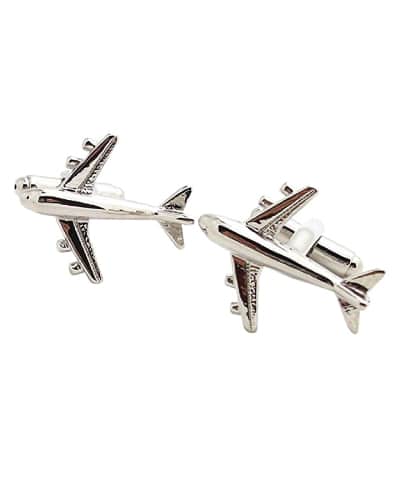 This is another pair perfect for aviators. Vintage look with the amazing design of the map of the old world. Classy and outstanding.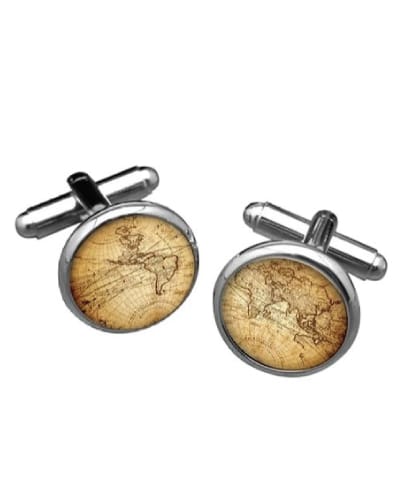 An informative book filled with information that is useful for student pilots and seasoned aviators. Written by Rick Durden, the aviation's Renaissance Man, who has experience in some 200 types of airplanes. This book guides you deeply into topics that weren't taught in flight training- everything from how to really do a preflight, through keeping your passengers happy, scud running, precautionary landings, and how to survive a crash.
This book also includes a detailed introduction to flying floats, skis, aerobatics, and classic airplanes. It probes some of aviation's dirty little secrets, explodes myths, and presents the best, most succinct guide to flying tailwheel airplanes ever written.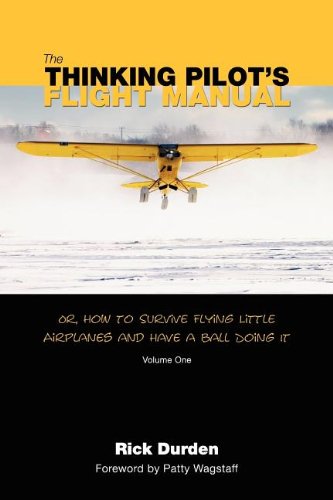 Multi-function pen that is useful for them. Writes smoothly with the LED lighted tip in the cockpit at night when the light is scarce. Designed to use in low light condition, this pen allows users to see where you write when it is dark.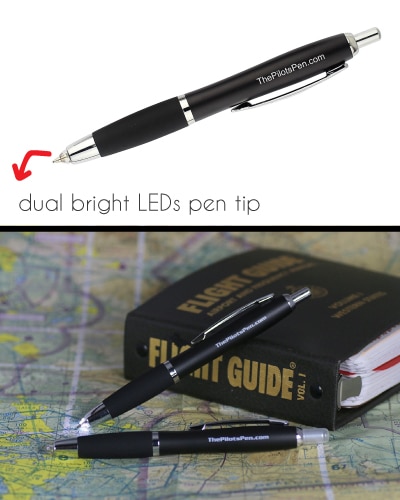 You can also get this shirt with a famous aviation quote that reads "For most people the sky is the limit. For a pilot the sky is home". A definitely true statement for the people who love flying.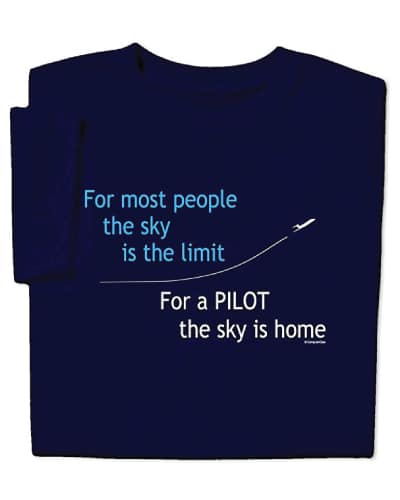 A stunning necklace for her who loves flying. Features sterling silver chain with airplane charm, angel wing charm, and a shiny crystal. Looks chic and sweet. Makes one of the best gifts for female pilots.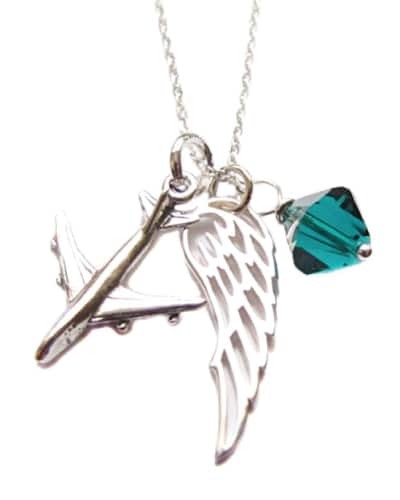 Make the next drinking session extra fun with this set of four pint glass with awesome graphic of flight instruments. Comes with matching coasters, these glasses are beautifully illustrated and sure to become a conversation starter.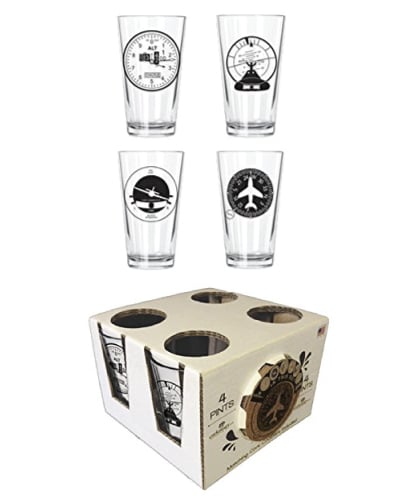 Something small and fun for the aviation lovers. Jet shaped paper clips in assorted colors of blue, turquoise, white, and black. Price under $10.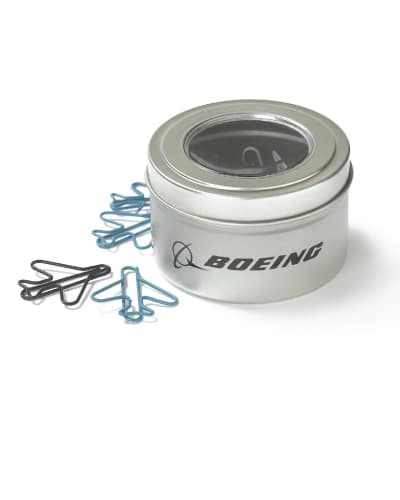 Gorgeous marble board with cheese knife for any aviation enthusiast. Featuring a graceful design, this set features handles formed by airplanes in flight and is an upgrade to first class for any kitchen.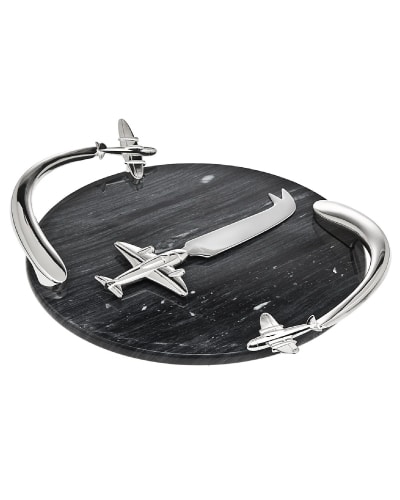 Is flying around the globe is his/ her dream? Get this globe pillow to inspire. Features 600 up-to-date location labels. It is well made, soft, and colorful.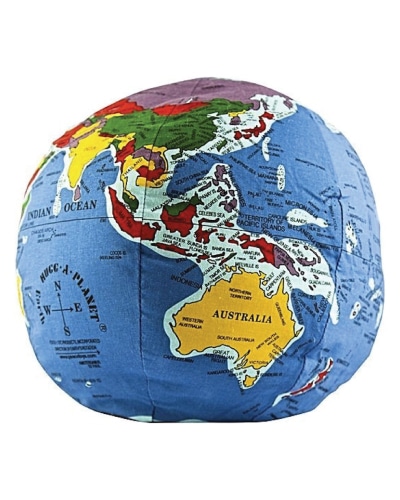 A pair of good quality sunglasses makes a wonderful gift for aviators. This pair of gold and gray sunglasses by Randolph is an excellent choice. Polarized UV protection lens, sturdy metal frame, sleek style. Fits perfectly for any aviators.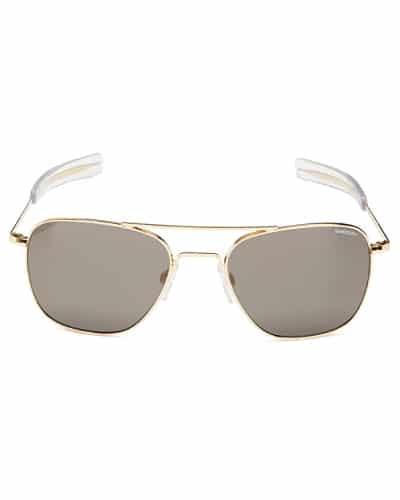 Aviation decor suitable for any room, office, home, garage and men cave. Rusty appearance, distressed color. Fill your space with the retro feel.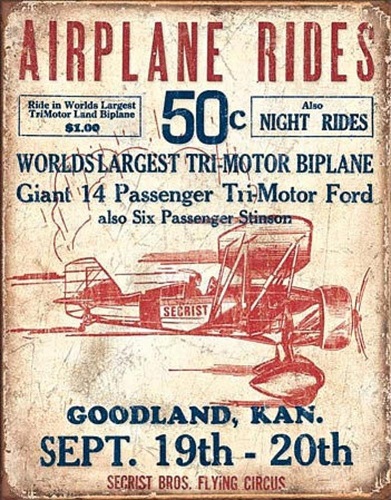 A very good book on the history of flight from the early pioneers to the latest spaceflight technology. Produced in association with the Smithsonian Institution's National Air and Space Museum, this book includes the histories and archival images traces the history of flight.
From record-breaking flights and aerial warfare, to advances in aircraft design and the race for space, Flight covers the most memorable moments in the history of aviation. Describing the feats of the brave men and women who piloted the early flying machines, to the pioneers of long-distance flight and the test pilots who ushered in the jet age, Flight is a gripping narrative of humankind's quest to conquer the skies and explore space.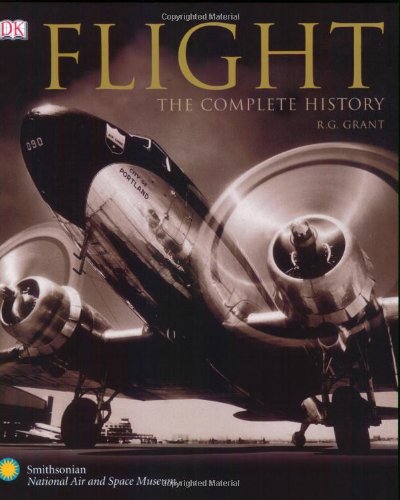 Love looking at planes all the times? Get this set of six paper plane pushpins to liven up the workspace. Assign these little white jets to take control of your to-do list and piles of notes. They are made of metal. Sturdy enough to stand strong on the bulletin board.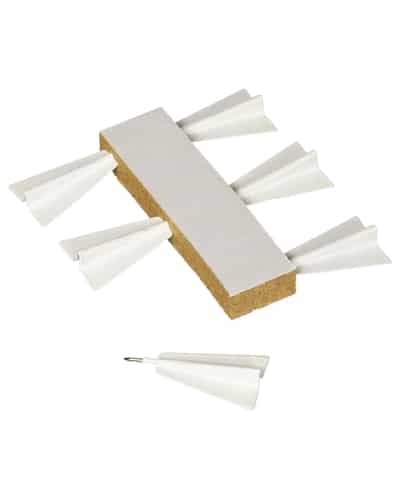 Funny gift for pilots. This mug features an eye-catching design with hilarious statement. It warns people off from the off-duty pilots. Reads "Cranky When Not Flying! If this person is not at any flight controls, back away slowly and find someone else to annoy".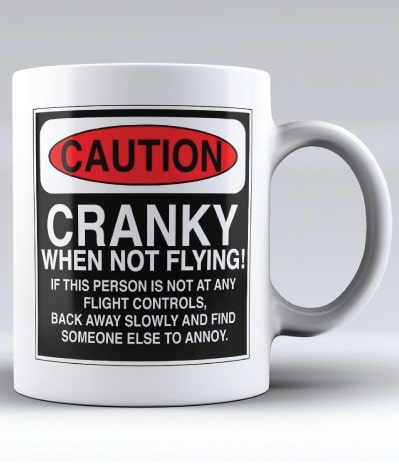 Wooden aircraft model kit that is easy to assemble. Comes complete with all pieces pre-cut and easy to follow instructions. Fun to put together, looks handsome on the desk.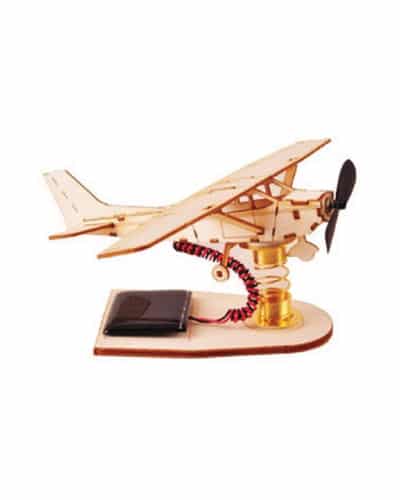 That concludes our list of 18 best gifts for pilots. Thanks for reading.