Show your godfather how much you care by getting him a unique gift that he will cherish for a long time. We have brought together a list of 10 gift ideas for godfather that are uplifting, sentimental and practical.
Scroll down to discover our list of 10 best godfather gifts.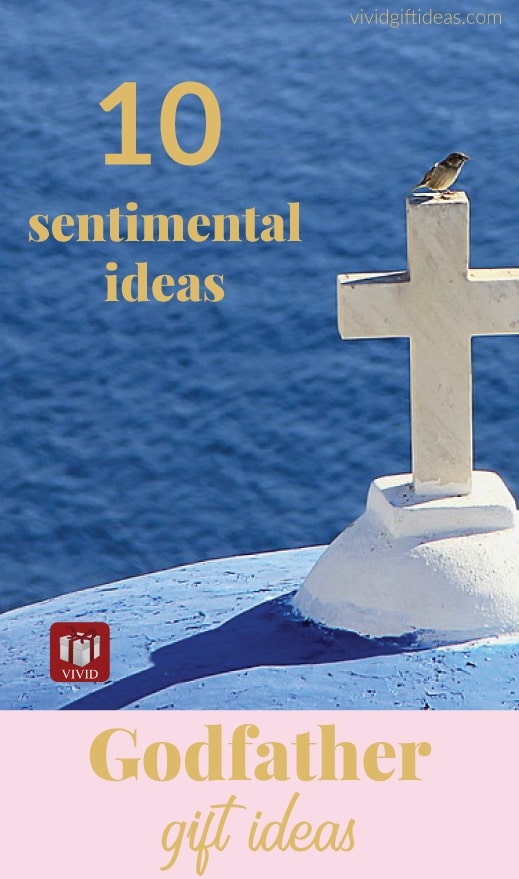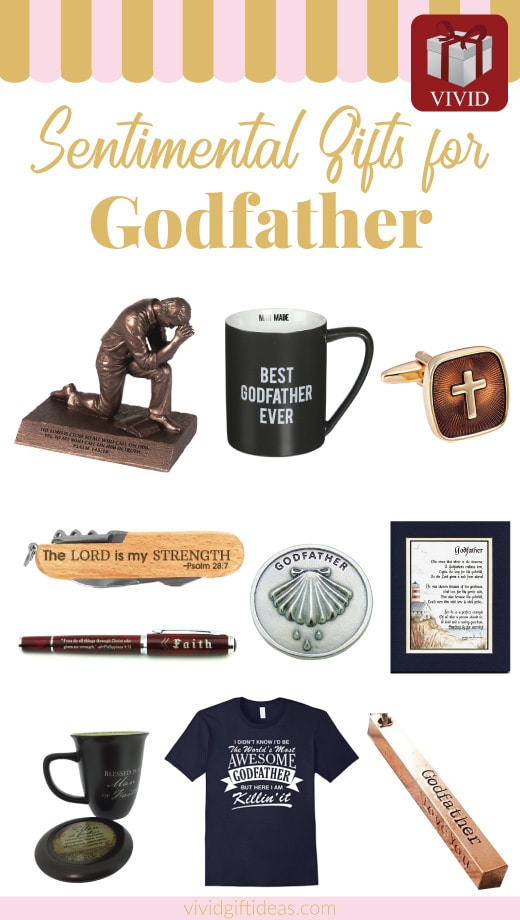 A thoughtful godfather gift. This poem depicts the relationship between a godfather and his godchild. It is written by poet Genie Graveline, enhanced with delicate watercolor graphic. Well worded and meaningful, this poem is going to touch your goddad's heart.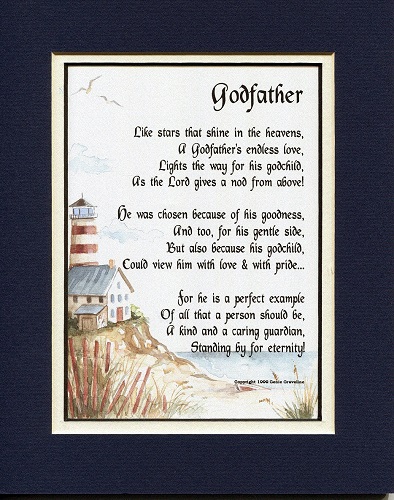 A fun shirt for your godfather. Features cool statement that reads "I didn't know I'd be the world's most awesome godfather but here I am killin' it".
This T-shirt is made of 100% cotton. It feels soft and comfy. Your godfather will enjoy wearing it.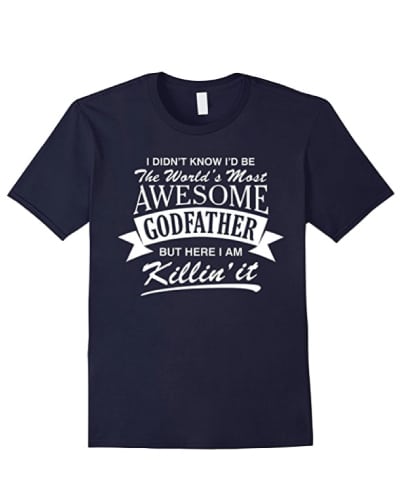 For that important man who is always there to provide you with spiritual guidances. This ceramic mug will become his new favorite mug. Matte black exterior, glossy interior. It has scriptures on both the mug and the lid. The lid can be used as a coaster.
This is a lovely mug set that makes one of the best godfather gifts.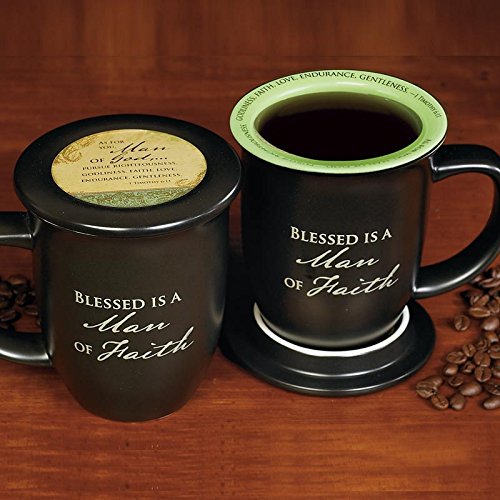 A great spiritual gift for men. This good-looking cufflink is made of good quality stainless steel with the design of raised Holy Cross against a radiating sunbeam background.
It is gold, shiny and eye-catching. The simple style matches well with any shirt. Wear it and share your religious faith without saying a word.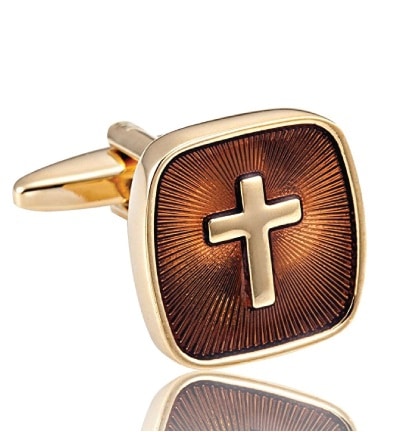 If you are looking for something small and sweet, this copper bar keychain makes an awesome choice. Each piece is hand-stamped with letters as per your request. You can personalize all the 4 sides with special quotes and sayings, your name and your godfather's name, to make it a truly unique gift for godfather.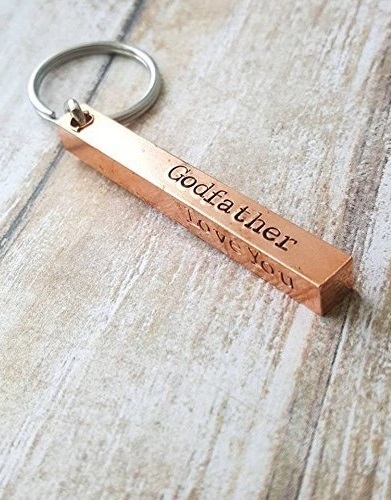 A wonderful Christian gift for men. This cast stone praying man figurine looks fantastic in any room or office. It is visually appealing and spiritually uplifting. Well crafted with fine details, painted with bronze like finish.
It is engraved with "The Lord is close to all who call on Him, yes, to all who call on Him in truth. Psalm 145:18"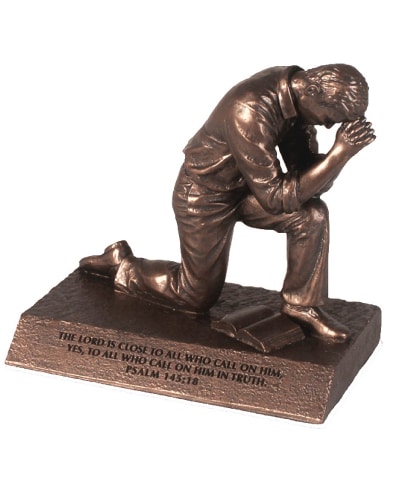 Small token of love for your goddaddy. Made of high-quality metal with raised details. It is 1 1/4 inch in size, fits well in any wallet. One of the best small godfather gifts under $10.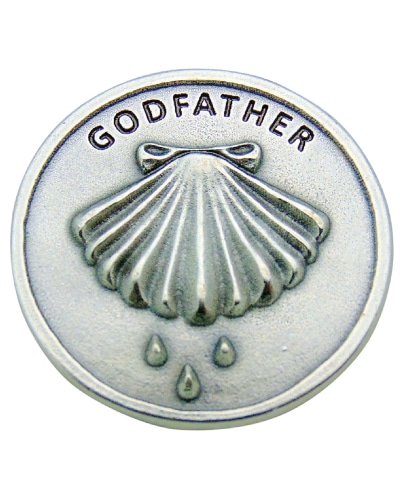 Beautiful pocket knife loved by men. Six stainless steel tools with handsome wood handle. It is sturdy and practical to use. Includes a strong 2″ stainless steel blade, a Phillips and flathead screwdriver, a bottle and can opener, and a corkscrew.
Each piece has unique wood grain and is engraved with inspirational Christian quote "The Lord is my strength- Psalm 28:7".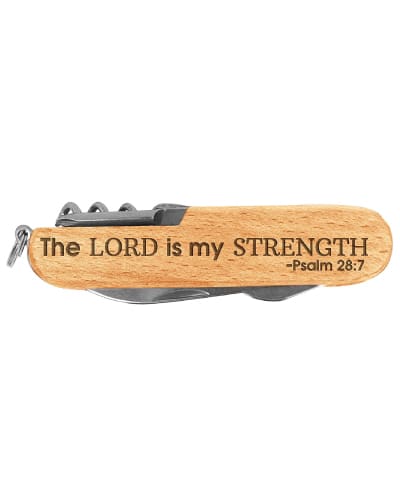 Cool-looking mug for him to enjoy morning coffee or tea. Black and white design, simple sentiment. For the best godfather ever.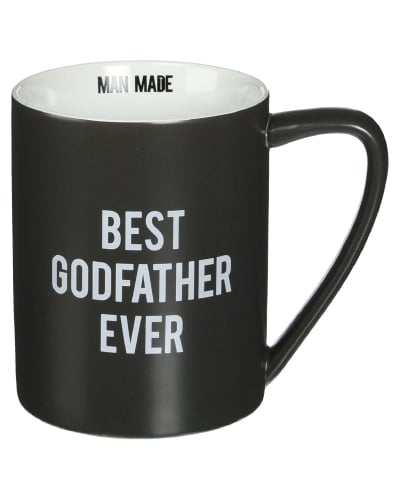 An elegant pen with lacquered wood-colored finish. Beautifully engraved with bible verse "I can do all things through Christ who gives me strength". Roller ball tip with black ink. Writes smoothly with God's blessing.
A good-looking, inspirational gift for godfather.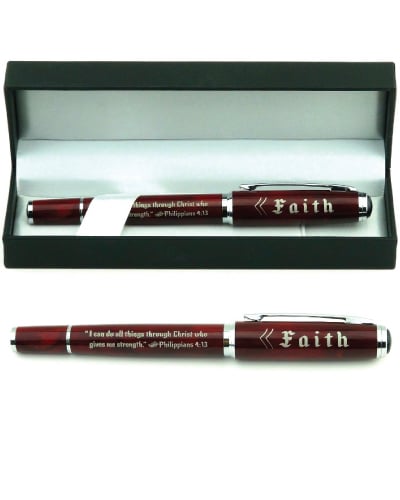 That concludes our list of 10 best godfather gifts. Thanks for reading.