Looking for the purr-fect gifts for cat lovers in your life? Here, let us help you to look for unique and cute cat-themed gifts for that crazy cat lady. We have brought together 12 wonderful ideas for people who are obsessed with cats. Let's waste no more time. Scroll down to discover best Christmas gifts for cat lovers!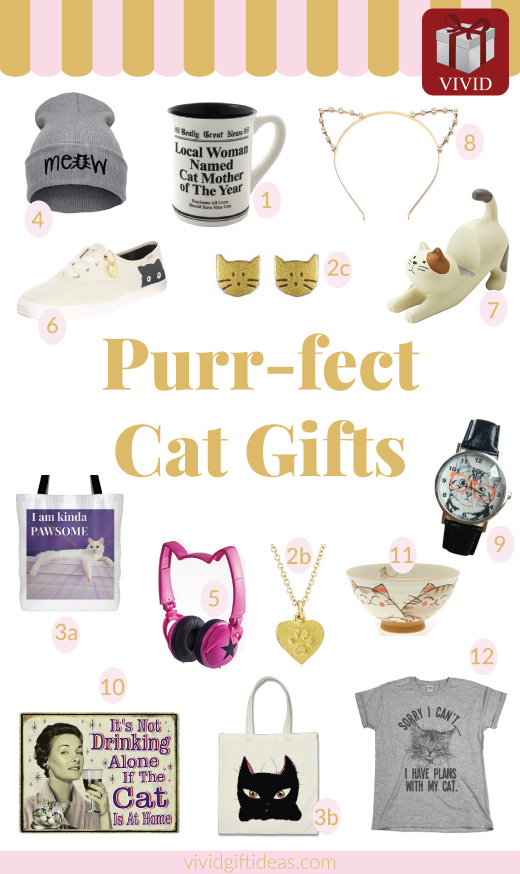 A cool mug for cat ladies. Classic newspaper design that reads "Local woman named cat mother of the year. Proclaims all lives should have nine cats".
Great for sipping coffee or tea. One of the best Christmas gifts for cat lovers.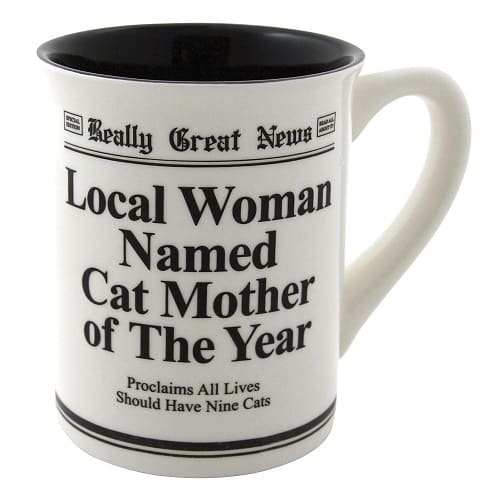 2.   Cat Jewelry
Necklace, earrings, bracelet are another good gifts for cat lady.
2a.   Cat Lovers Happiness Necklace
This charming necklace is perfect for the cat lovers. Features six cute kitties in a garden full of flowers. It reads "Happiness is spending time with cats".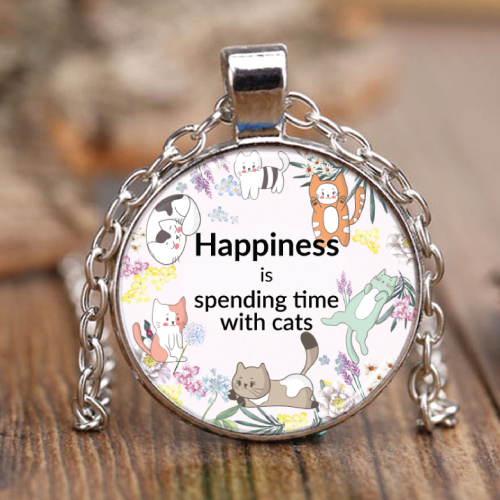 2b.   Cat Lover Paw Heart Necklace
She will love this pretty necklace with a unique heart charm designed especially for cat lovers. Look nearer to see a little cat paw print on the charm. It is dainty and charming.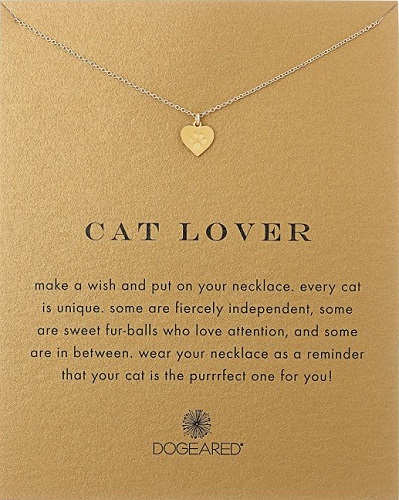 2c.   Joseph Brinton Cat Face Earrings
Tiny cat face earrings designed by Joseph Brinton from Oregon. Simple and adorable.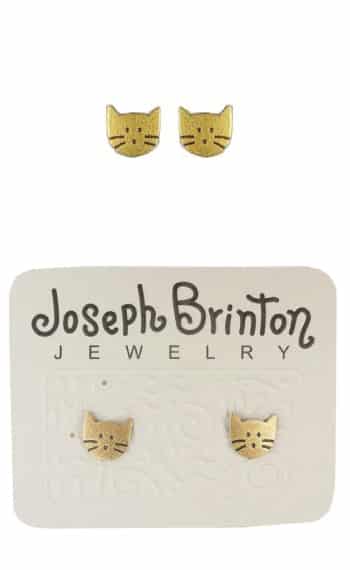 3.   Cute Cat Tote Bag
3a.   I Am Kinda Pawsome Tote Bag
Awesome bag for the cat lovers. Features a white cat and colorful rays. It says "I am kinda pawsome".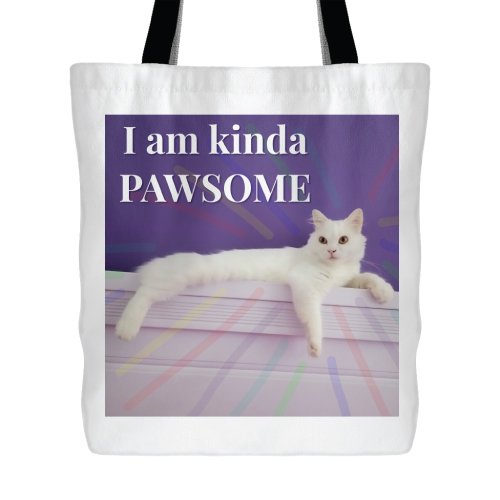 A canvas tote featuring big cat face. Roomy, lightweight, multipurpose. Can be used as a book bag, grocery bag, gym bag, laundry bag, and more.
White kitty and grey kitty are also waiting for you to adopt.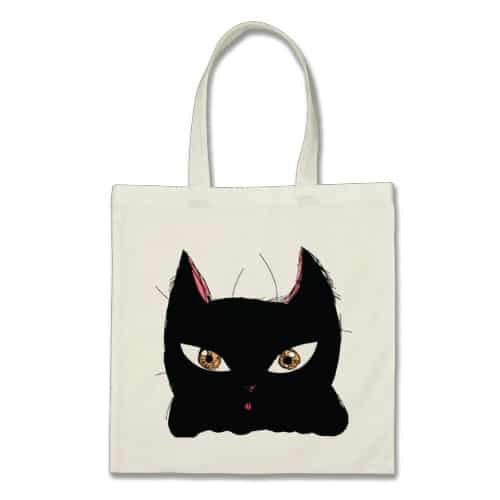 Double knitted beanie that meows! Nice, soft and warm. Makes a wonderful stocking stuffer for cat lady.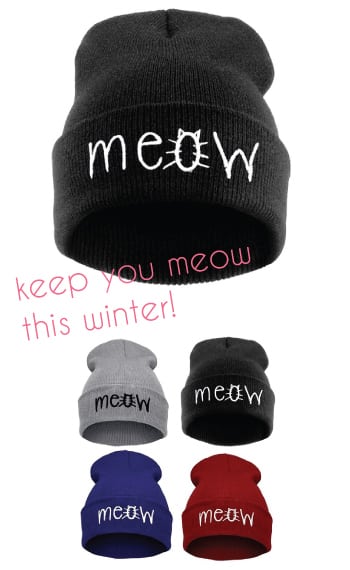 Pink cat headphones that cat lovers will definitely appreciate. Comfy ear cups, clear sound quality.
Stylish shoes by Keds that she will definitely love. Solid cream color with a black cat graphic. Approved by cat ladies!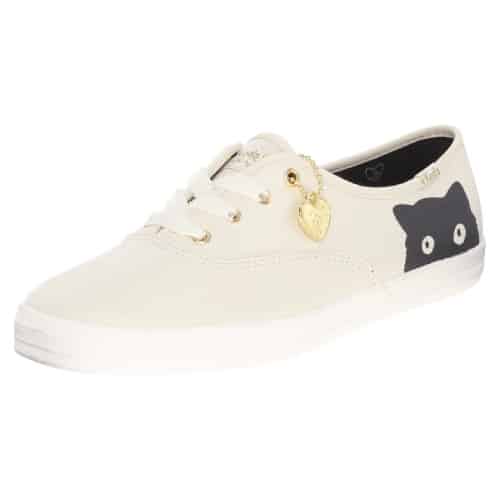 Let this little feline friend helps to carry your smartphone. It is heavy and sturdy. Perfect for crazy cat lover's desk.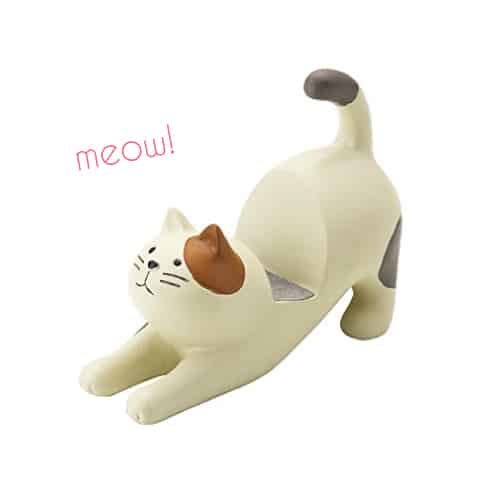 This holiday season, let the crazy cat lady enjoys having cat ears on her head. She will like this gold headband decorated with shiny pearls. Looks pretty and cute.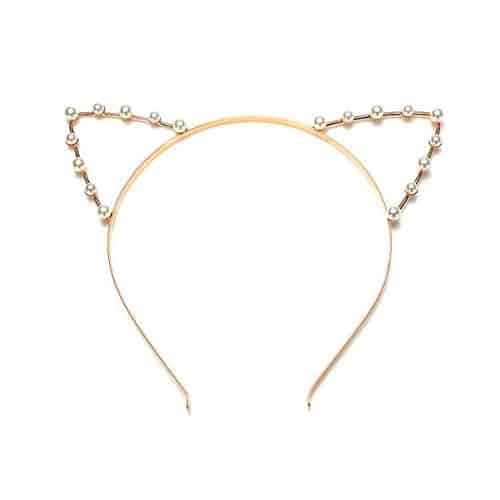 A nerdy cat that tells time. Isn't it cool?
Also available in pink, white and orange.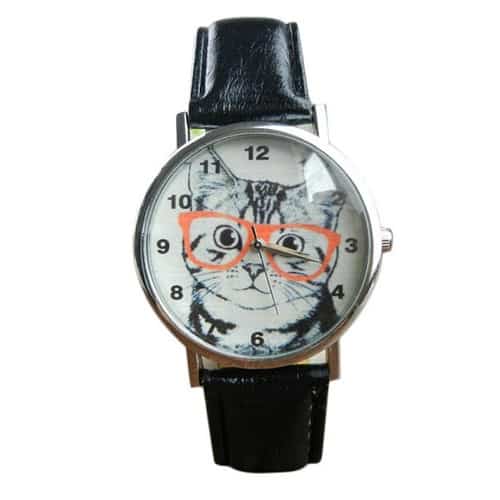 Retro style magnet that reads "It's not drinking alone if the cat is at home". Handcrafted for the feline-loving wine lovers. Also, makes a great stocking stuffer.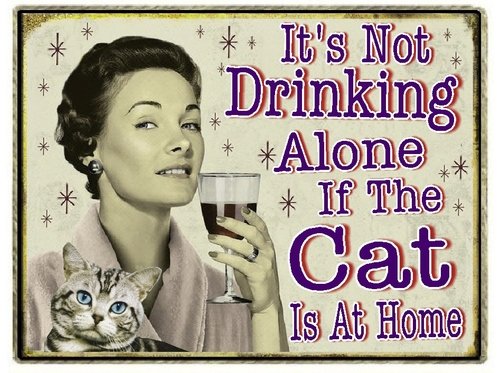 Set of two beautiful bowls featuring cats on the inside and outside of the bowl. Nice addition to cat lover's collection.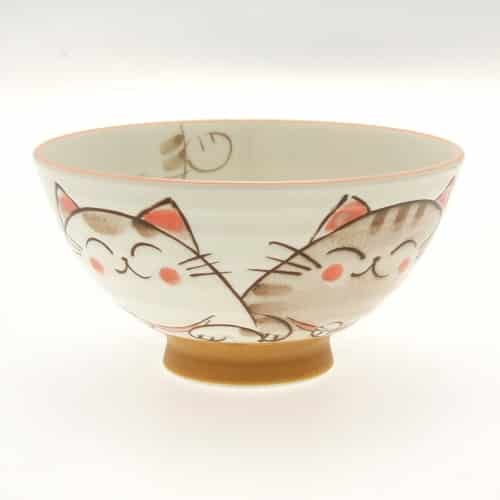 The last gift ideas for cat lovers is this funny shirt. Fun statement, darling cat graphic. Purrfect for cat ladies!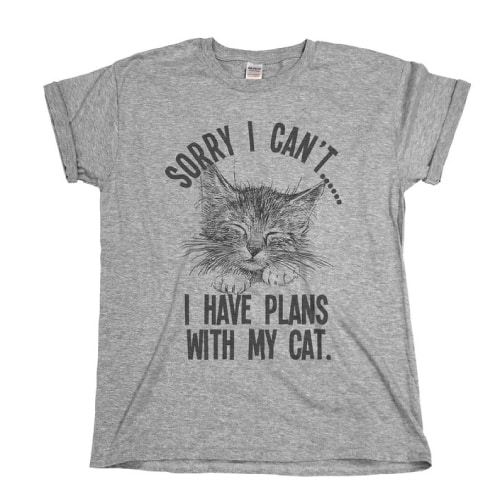 That concludes our guide of 12 Christmas gifts for crazy cat lady in your life. Thanks for reading!
Follow us on Pinterest!