Feel the need to upgrade your workspace at home to become a more stylish and more creative home office? Learn how to dress up your home office with easy DIY home office ideas here. Get 12 functional decorating and organizing tips to create a more productive workspace.
Scroll down to discover now!
Number one idea to create a good-looking home office is to keep your workspace clean and neat. You will need a proper place to keep your stuff. This wall mount organizer rack is a must have. It makes sorting documents easier. Simple and functional.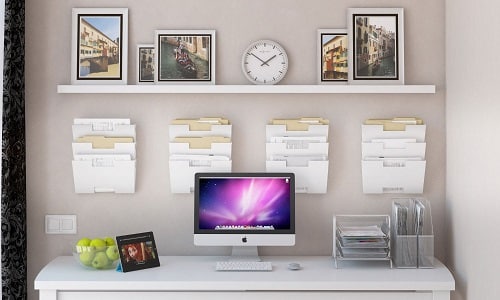 You can beautify your workspace with pretty desk decoration. This vintage chalkboard is an excellent choice. Write down to-do list or inspirational quotes to remind yourself.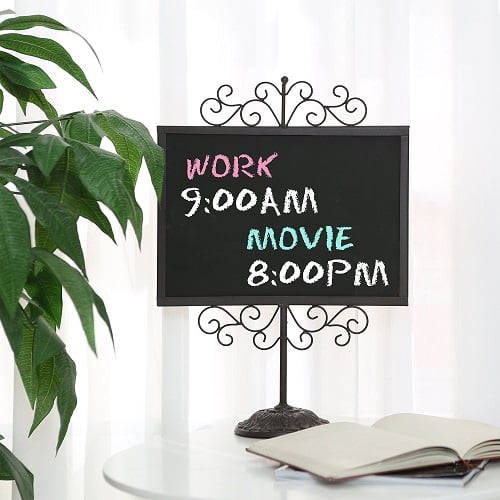 Glam up your desk with Kate Spade Acrylic Gold Tone Pencil Cup. It looks cute and chic on any desk!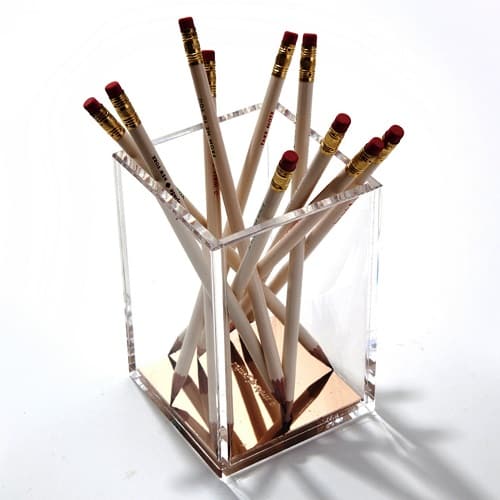 Versatile storage cart suitable for people for prefer clean, minimalist home office design. This is a three-tier storage cart with wheels. Sleek and stylish.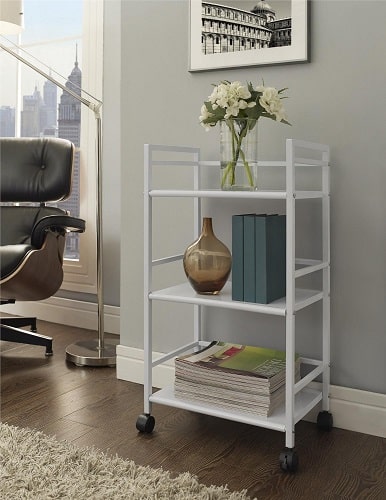 For proper time management, get a desk calendar to keep notes and messages close at hand.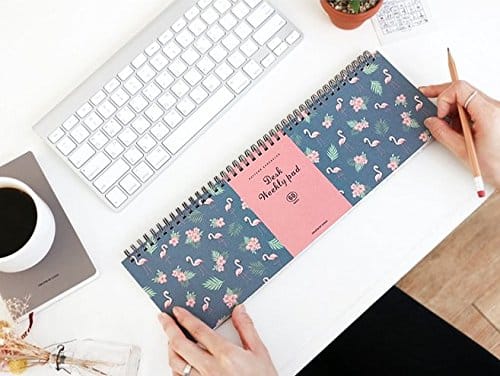 Store all your office supplies in one place. Keep your desk clutter free. Clear plastic organizer is a fantastic choice. It looks simple and stylish. Blend well in any home office style.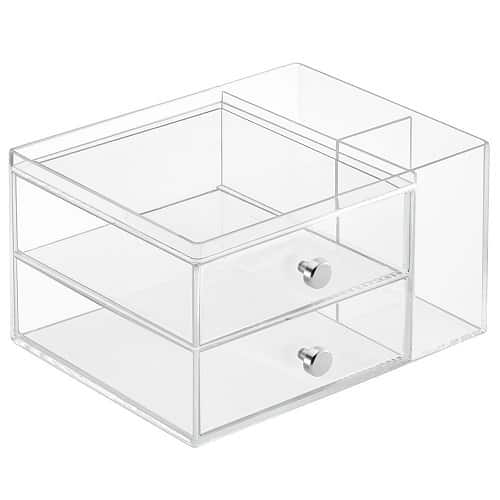 If you have a lot of receipts to record, you can keep them in a glass jar like this. Put them all in a jar and sort it out slowly.
This type of glass jar is also good for storing art supplies, paper clips and other small stuff.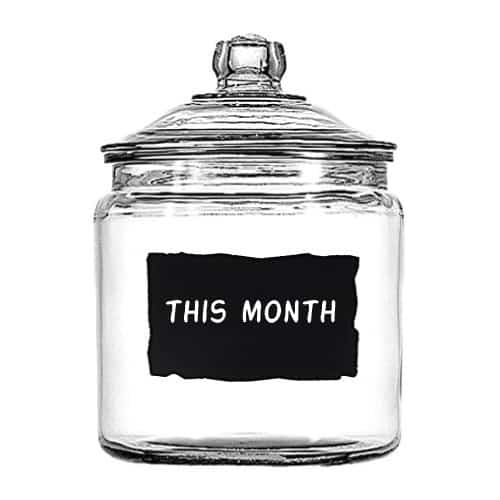 Stylish home office decoration designed by Moe Takemura. Geometric shaped wall vessel to store office item and other knick knacks. Made of ceramic and metal wire. Modern and cool-looking.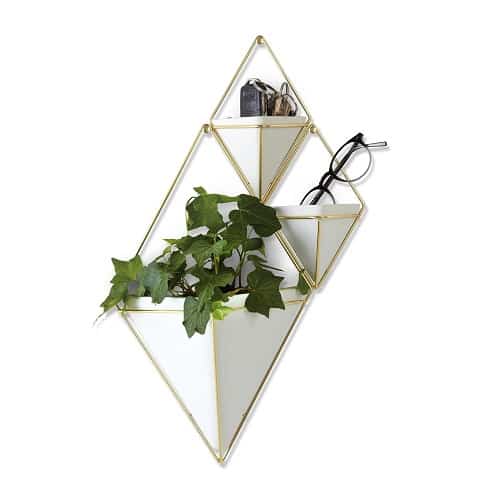 Ladies, this set of pretty file folders is not to be missed. Lovely colors with cute words. Absolutely fun for holding paperwork at office.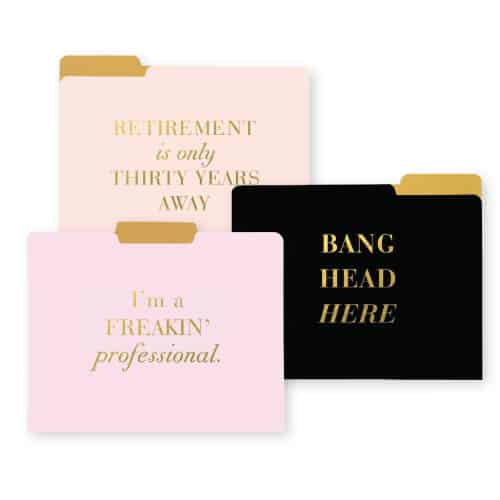 Another awesome idea for home office – create your own art gallery at work. This rack is inspired by country signs hanging on wire fences. Features two wooden supports with five twine cords and 40 wooden "clothespin" clips.
Display your favorite photos and artworks. Great for hanging memos, letters and greeting cards too!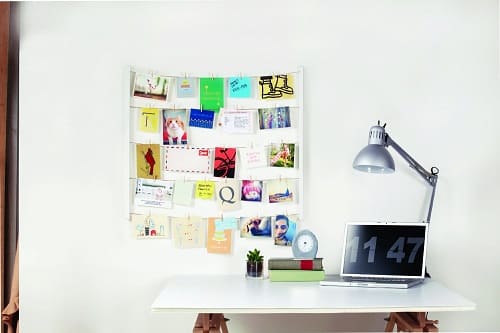 It would be nice if we can add some personal touch to our office supplies. I found this sticky note holder really interesting. It has pocket to slip in photos. Users can personalize it with photos of their kids, pets or small motivational poster.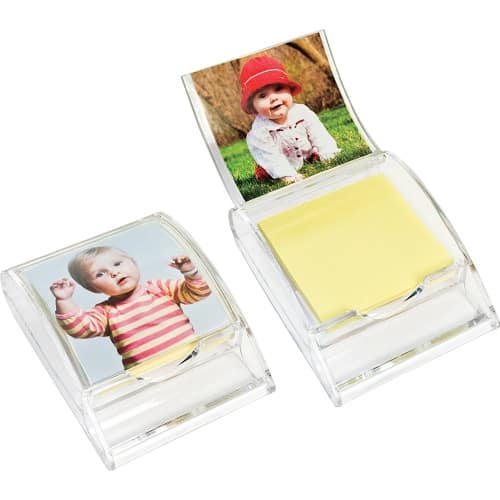 Add a touch of life to home office. Placing some flowers or plants is another great way to decorate your workspace. This beautiful purple crystal air plant garden is a wonderful choice. It can be used as a paperweight or simply, an eye-catching decoration.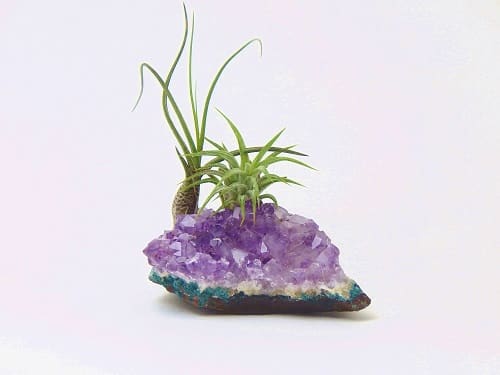 That's the list of 12 home office decoration and organization ideas that are stylish, functional and affordable. Let's start styling to make your workspace more exciting!
Thanks for reading.
Follow us on Pinterest!