2016 Mother's Day Specials for New Moms. If you have a daughter, friend or wife who just become a new mom that you would like to get a little gift for, read for our guide here. We have brought together a list of 10 nice and thoughtful gifts for new moms. From mom products, baby products, electronics and more. These items gonna help making her motherhood more joyful and enjoyable.
Scroll down to discover now!
Let's start the list of gifts for new moms with this unique journal designed specially for busy moms. With the born of the new baby, mommy gonna be busy. They will not have much time to jot down every detail of what's happening in their life. However, with this cute journal filled with simple and interesting prompts, she can easily record down her memories in just five seconds.
Next, let's take a look at this colorful Doodle Daisy Diaper Bag by Vera Bradley. Features Vera Bradley's signature floral design with vivid colors. This bag has roomy interior with multiple pockets for easy storing of baby products. It also has a large zippered pocket at the back and two side bottle pockets. 
Made from light and durable fabric with taffeta-lined interior that is easy to clean in case of any spillage. This bag is stylish and functional. A great Mother's Day gift for new moms.
Make bath time a fun time. A super soft and cuddly petals to hold your baby comfortably during bath. Fits in most sink. No more hard plastic baby bath tub for the little ones.
A book containing fold-and-mail letters for new mother to capture the fleeting memories of their babies' first years. 12 prompted letters allow mothers to write down their hopes and dreams for their little ones. Includes stickers to seal the letters to create paper time capsule for future opening.
Sweet and meaningful. Makes one of the best gifts for new moms.
You can also offer some mental support for the new parent. Give the new mom this funny wine glass to use in her "time-out". Funny statement, good quality. Will make her laugh for sure!
Women like jewelries. New mom doesn't need to sacrifice pretty jewelries for the safety of their little ones with this lovely teething necklace. Looks good on mom and safe for the baby.
It is made from 100% food-grade silicone. Chic design, fun colors. Offers instant teething relief and stimulates visual, motor, and sensory development.
Herbal tea for the new mom. Made from herbs to help nursing mothers with breast milk production. Contains fennel, anise, coriander, fenugreek and blessed thistle to promote healthy lactation. This tea tastes sweet, spicy, and slightly bitter.
Baby carrier also makes a wonderful gift for new moms. She will like this ergonomic Boba 4g soft-structured carrier. Features an integrated infant insert, multiple adjustments for a perfect fit, front and back carry options, convenient storage pockets, and removable sleeping hood and foot straps.
Light weight, comfortable, easy to get on and off. (This carrier also fits for daddy)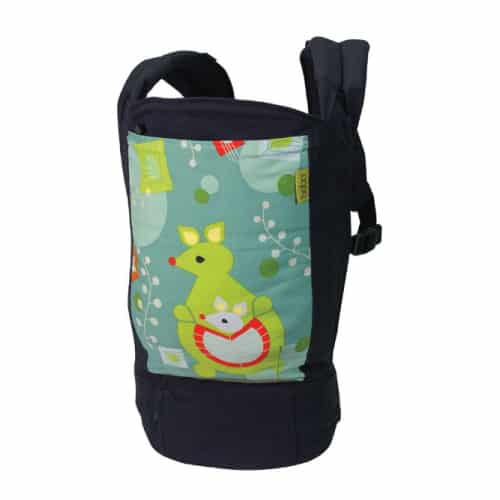 If you have a bigger budget, you can get a good quality baby food maker. Cuisinart Baby Food Maker and Bottle Warmer makes a decent choice. Multi-function: (1) steam, precise chop, pureé and turn the foods parents choose into healthy meals for baby (2) bottle warmer to heat baby's bottle to just the right temperature.
Powerful, saves time, easy to use. A useful machine to make parenthood less stressing.
Last but not least, an amazing book to bring some laughter to the new parents this Mother's Day. It is the most honest children's book ever written for parents with young children. Perfect for parents who are struggling with cranky small kids at night. Totally brilliant, insanely hilarious.
That's the list of Top 10 Gifts for New Moms to celebrate 2016 Mother's Day. Do you like the ideas? Tell us what you think!
Follow us on Pinterest!