Hey girls, check out our Back to School Outfits for Teen Girls here. We have brought together a list of 7 items that looks cute and stylish.
Simple and chic style suitable for teens. This outfit is great for wearing to school.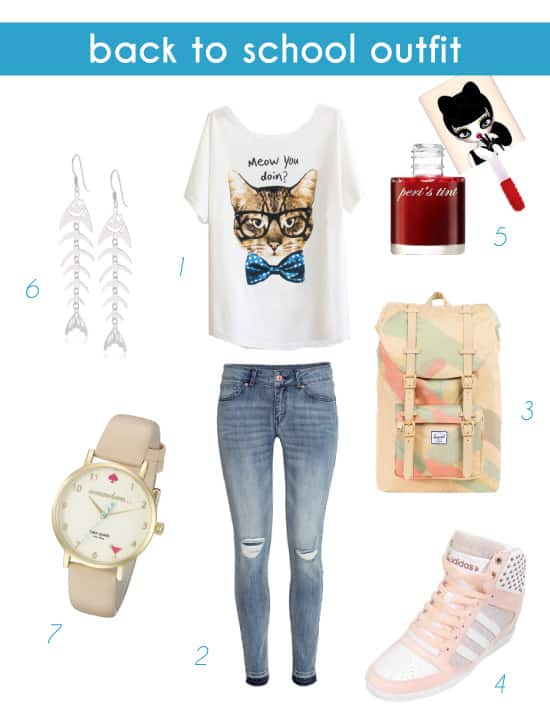 Adorable cat tee that is light, soft and comfortable. It has short batwing sleeve and eye-catching graphic. The cat says "Meow you doin?".
Price under $10.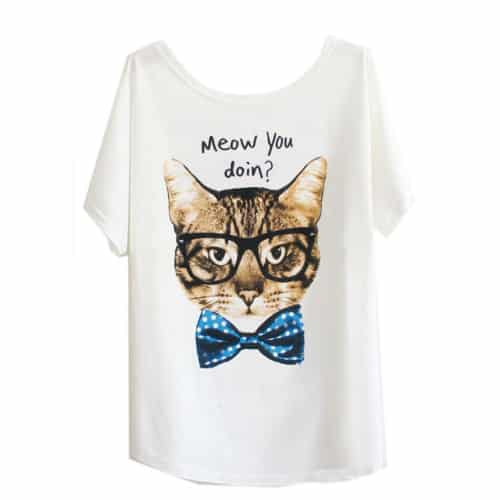 The above T-shirt goes well with any skinny pants or jeans. We like this skinny low ankle jeans by H&M. Features fashionable distressed details at knees and raw-edge hems. This jeans has 5 pockets.
Also available in light denim blue. Price under $25.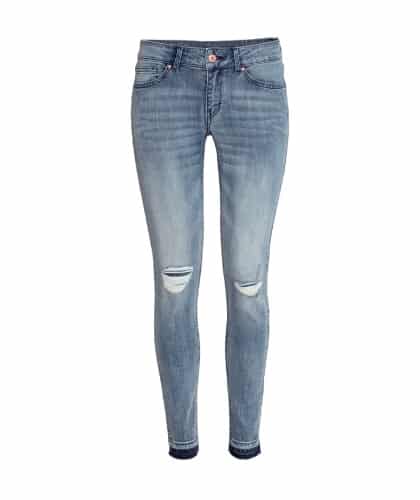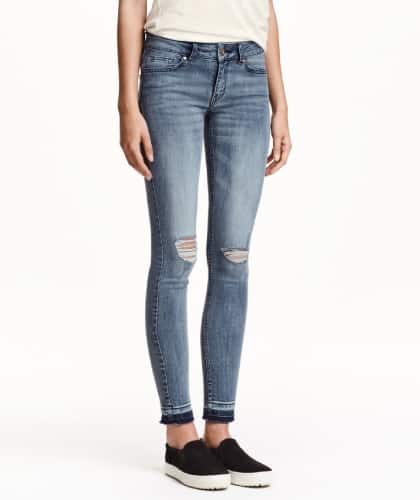 Get this quality backpack for the new semester. It is roomy, durable and good looking. Multiple pockets for easy storing and fully padded for electronic gadget.
This bag fits textbooks, notepads, laptop, cellphone and more.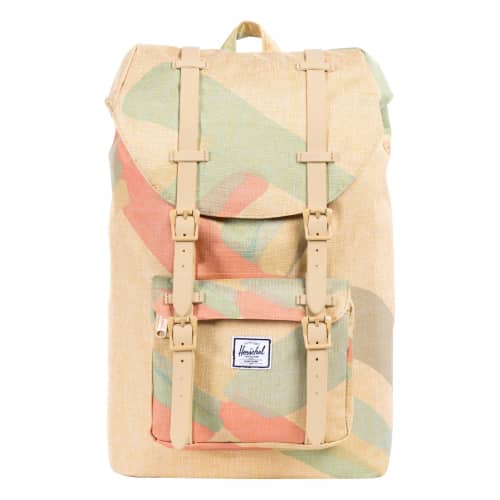 Girls, don't miss out this popular sneaker from adidas. Awesome design with hidden wedge that add 4″ to your height. It has comfy sole, cute colors, and cool stud at the back. Perfect for walking in campus with style.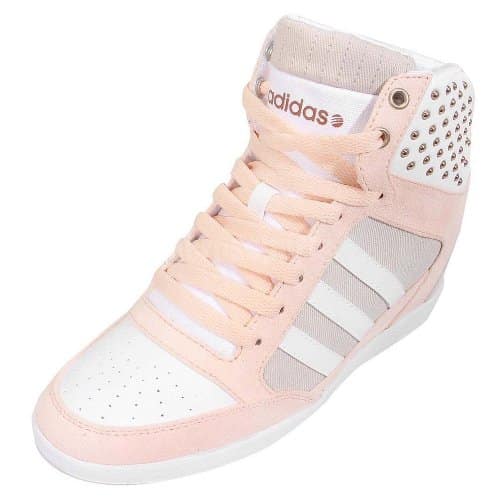 Add lovely color to your lips with this lip tint. With single swipe of the wand, it gives you long-lasting and super-bright color.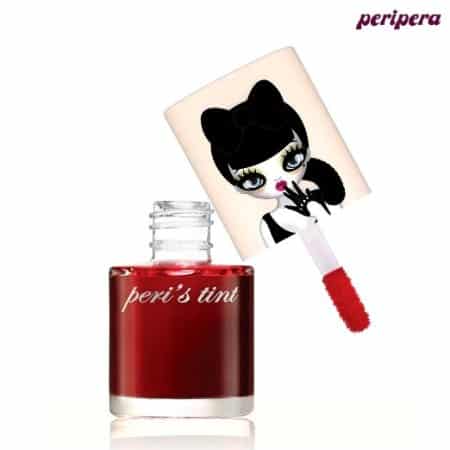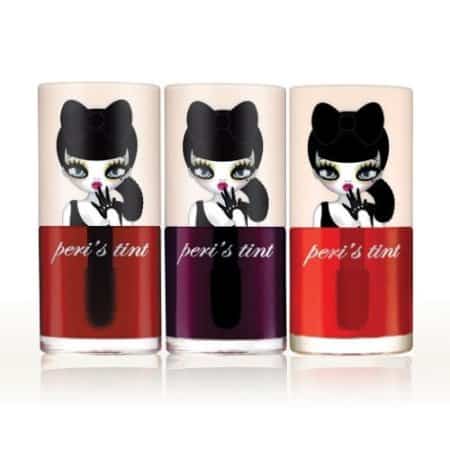 This pair of earrings match perfectly with the back to school outfit. Sterling silver, detailed fish skeleton design, light-weight. It looks modern and unique.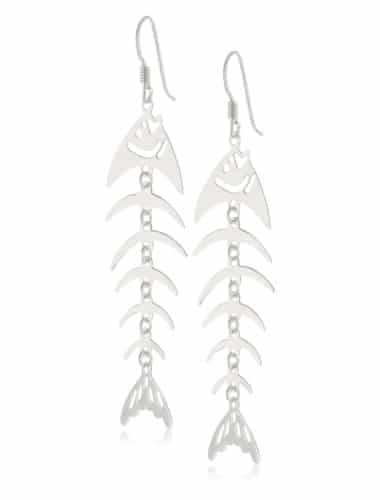 Complete your outfit of the day with this pretty watch from kate spade. Fun design of a martini at 5 o'clock and blue striped hand. The gold-tone case and beige leather band makes this watch looks classy, and at the same time, lively and playful.
A gorgeous watch fits for young ladies.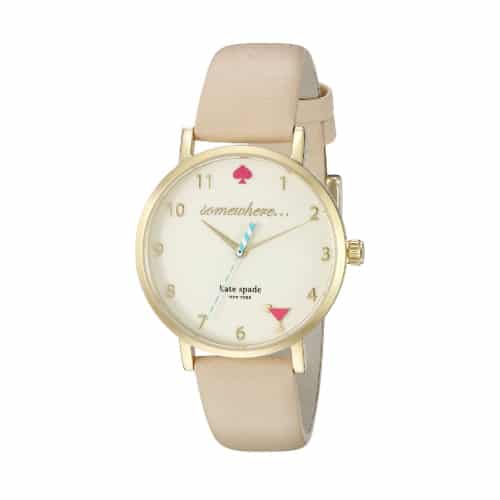 That's the 2015 Back to School Outfits for Teen Girls. Thanks for reading.
Follow us on Pinterest!