Let's celebrate National Nurses Week on May 6th to 12th. Show gratitude to nurses who care for their patients, recognize the importance of their roles in society, and acknowledge their passion and commitment to the field. Find out 6 appreciation gifts for nurses here.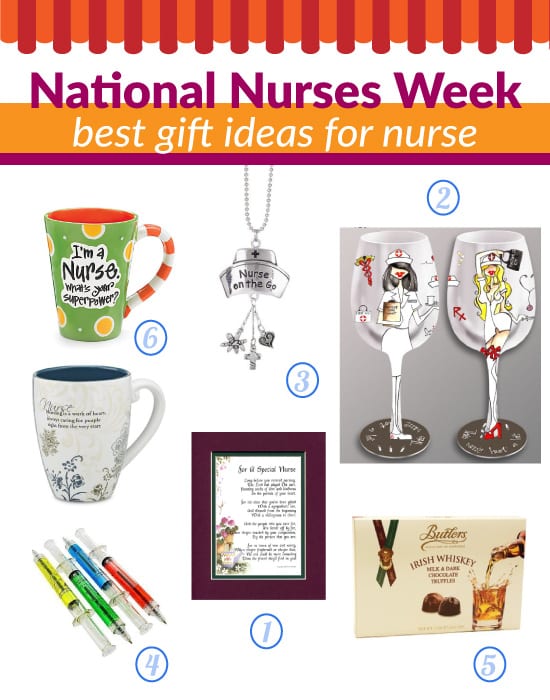 Sending the nurse this beautiful poem is a good idea. The poem is nicely worded, meaningful and touching. Written by Genie Graveline, enhanced with delicate watercolor graphics. It is perfect for both female and male nurse.
Cheers to the nurse! Get her this fun wine glass. Hand painted with cute graphic on both sides of the glass. It looks vibrant and unique.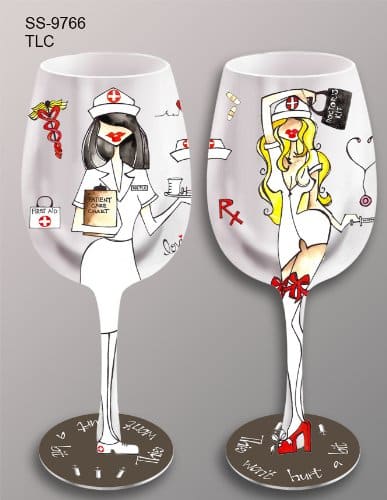 Great idea under $10. A lovely charm to hang on the rear view mirror. Small, well made, sturdy. It definitely looks wonderful in a nurse's car.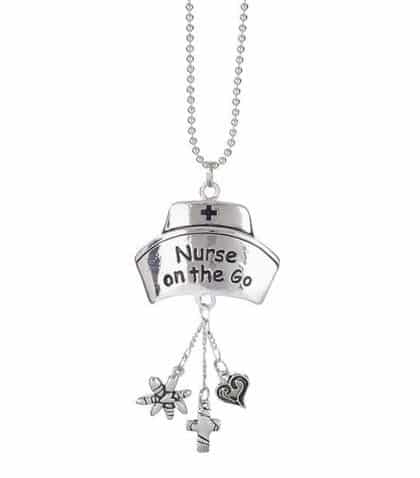 Another Nurses Week gift under $10. Colorful pens in syringe design. Yellow, green, blue and red. Will become a big hit in the healthcare center where she works.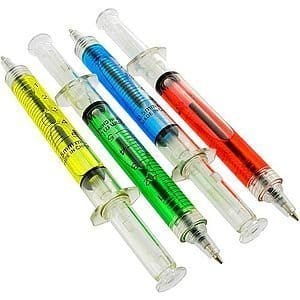 5.   Food or Food Basket
You can also treat them with some nice food. They will love this exquisite liquor-filled truffle by Butlers. Made with original Irish whiskey. The chocolate truffle tastes rich, smooth and extremely yummy.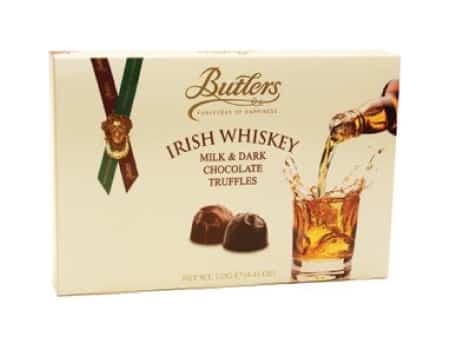 6.   Nurse Mug
The last appreciation idea in our list is coffee mug. We love the below two.
6a.   Ceramic mug with elegant design. Reads "Nursing is a work of heart, always caring for people right from the very start".
Big 17-ounce capacity. Nice size for morning coffee.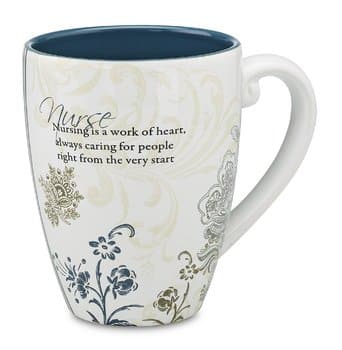 6b.   Another ceramic mug that nurse will love. Youthful design with rich colors. It asks "I'm a nurse. What's your superpower?"
Available in 4 colors.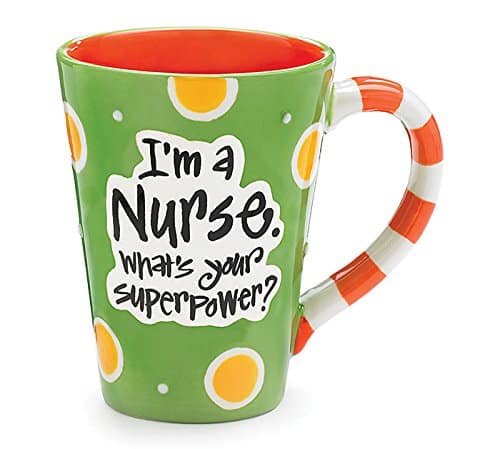 That concludes our list of 2015 National Nurses Week gifts. Thanks for reading.
2016 Nurses Week Update: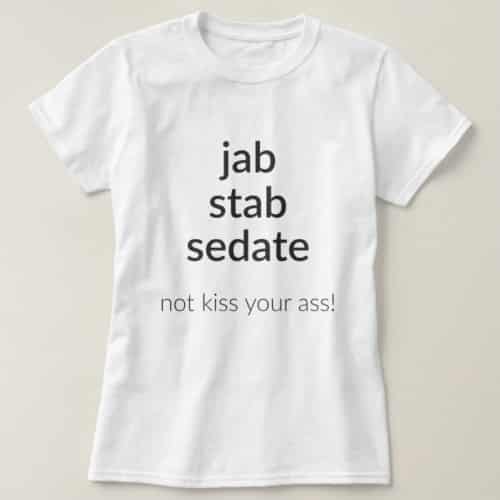 Follow us on Pinterest!