Find the perfect dance recital gifts for your friends and family in this article. Discover present ideas that are loved by dancers.
Dance recital season falls in late spring and year-end holidays season. That is the time when dancers of all ages get excited and work hard for their performance. If you are parents, grandparents or friends who want to present a little gift for your favorite dancer, read here for our list of Top Dance Recital Gifts for Dancers. We have brought together gifts for young ballet dancer, gifts for teenage ballerina, gifts for ballerina, and gifts for male dancer.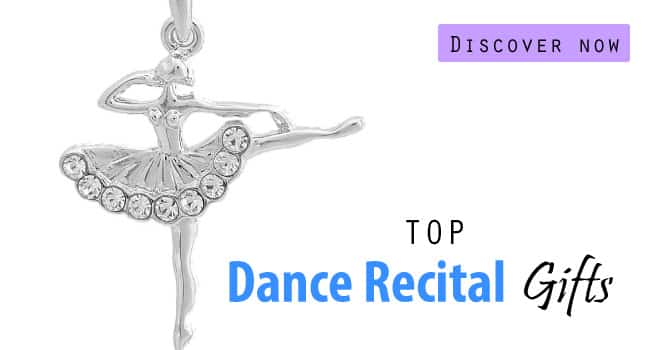 Silver plated ballerina jewelry that looks simple, gorgeous and shiny. Light weight. The perfect gift for young ballerina and teenage dancers.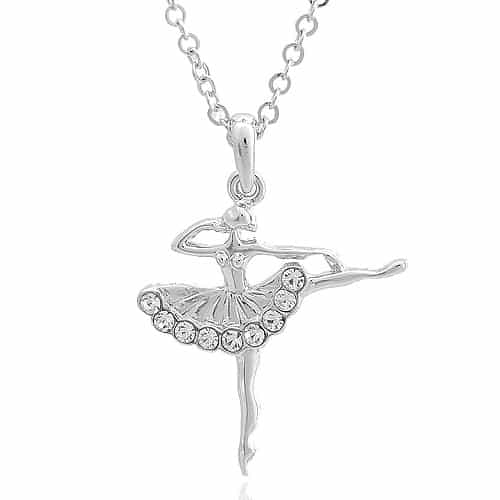 Elegant snowflakes necklace and earrings set perfect for your princess. Sparkly and luxurious. With Austrian pink crystals.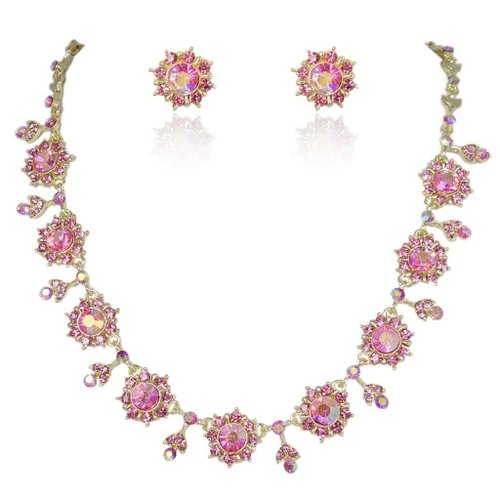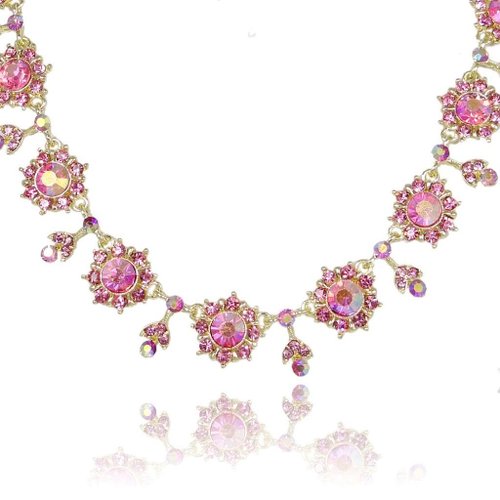 Practical dance gear like dance shoes, leotards and tights are always welcomed by a dancer. Leotards with different style and color are great addition to the a dancer's closet. This royal blue halter style leotard looks sweet. By reliable dance wear brand loved by dancers- Capezio. Made with soft, stretchable and breathable fabric. Has shelf bra lining. One of the best gifts for dancers.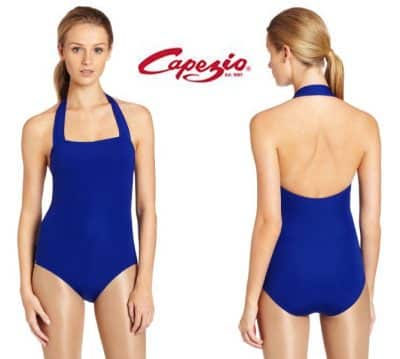 This black leotard with puff sleeve looks cute and adorable on little girls. With full front lining and a small cut out at the back. Stretchable and fit well. One of the great gifts for ballerina girls. Also available in pink.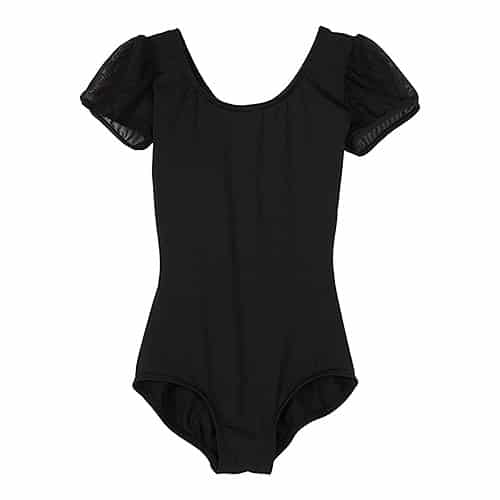 Every little girl loves to have their own jewelry box. This Swan Lake theme music box with spinning ballerina is a wonderful gift for girls who love ballet. Play "Swan Lake" melody. Has a wind-up key at the back and a mirror on the lid. Nice size. Beautiful jewelry box that girls would adore.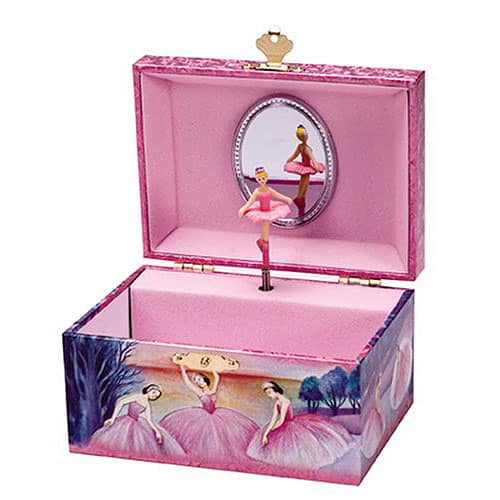 Cute ballet slippers for your little ballerina to wear outside of the dance studio. Pretty design with pearl and embroidered detailing. Features satin lined footbed, LYCRA satin for stretch fit, and suede leather sole. It feels silky smooth on the skin and comfortable to wear on.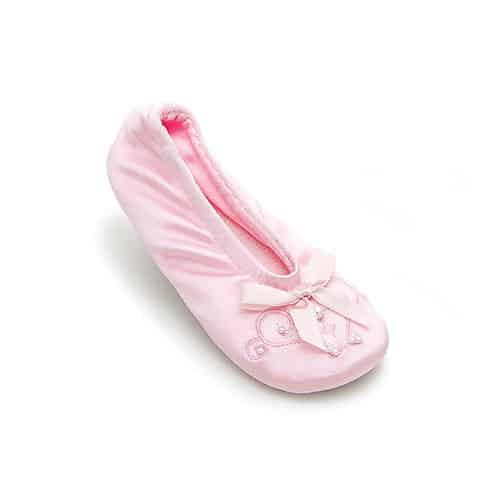 For the adult or teenage ballerina, you can get her this pair of lovely slippers. Ballet slipper style with light colored flowers print. Made of fabric, machine washable. It has thick padded manmade lining, soft and comfortable.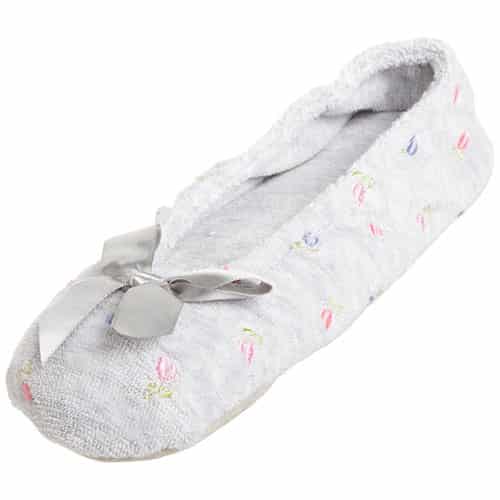 This ballet watch with pink ballet shoes, tutu and stars print will be a big hit among the little girls. With adjustable and washable elastic fabric strap. Easy to put on. Inexpensive. Nice girls watch under $15.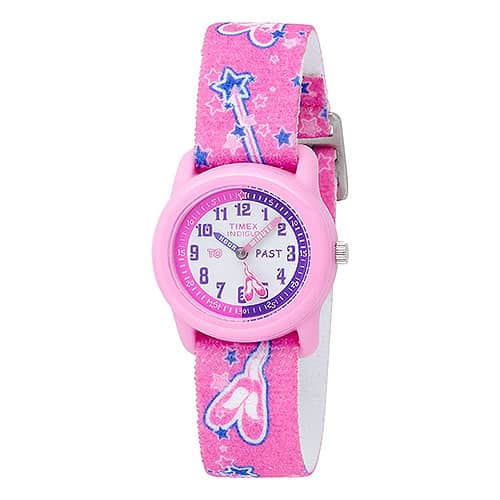 A good quality photo frame is another great dance recital gift. Keep the memory of her ballet performance.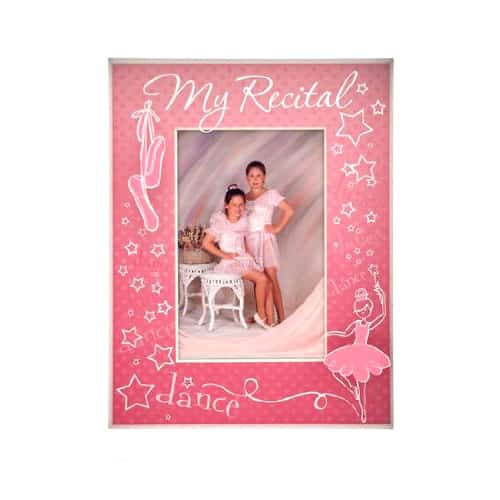 Ballerina doll or ballerina plush is another great dance recital gift for girls. Designed in France, Camille Ballerina is recital-ready in leotard, tutu, tights and pink slippers with ribbon laces. She has an all-vinyl body, moving eyes and long rooted hair. 13-inch. Beautiful and fun toy to play with.
Other recommendation: Angelina Ballerina plush doll is another great choice if your daughter loves to watch the famous Angelina Ballerina show.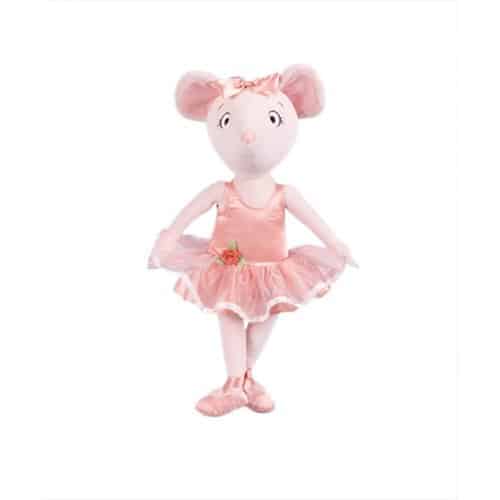 This mug is another great dance recital gift for dancers. Painted beautifully with details of ballerinas in tutu practicing in dance studio. The inside of the mug is solid pink color. The mug is 13 ounce capacity. It is microwave and dishwasher safe. Classy item that ballerinas will appreciate.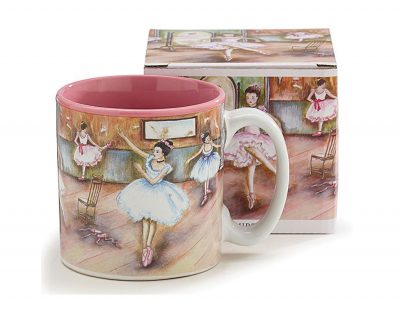 Dance Recital Gifts for Male Dancers/ Dance Recital Gifts for Boy Dancers
You can get this great storybook Ballerino Nate for young male dancer. It is about a young boy- Nate's persistence to follow his interest in dancing despite the obstacles he face. An Inspiring, fun and entertaining book. Makes a great gift for boy ballet dancers.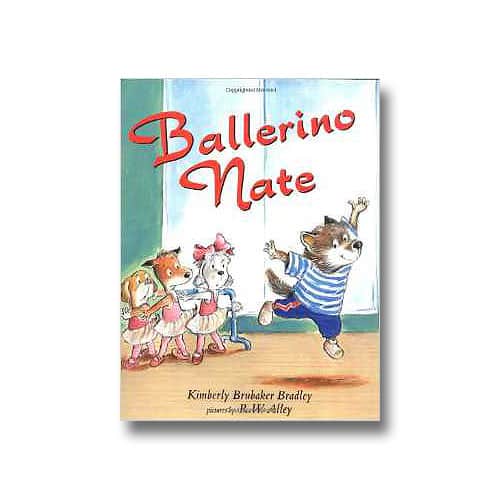 13.   BOYS.DANCE.TOO. Color Block Tank
Another great gift for male dancers. Fun tank top that reads "BOYS.DANCE.TOO". Looks cool and vibrant.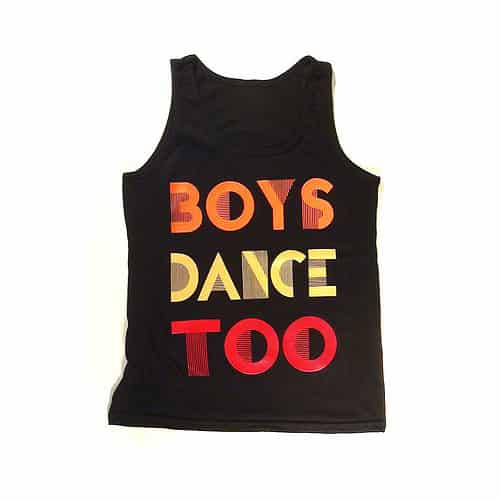 Flower
If you are still not sure what gift to get for his/her dance recital, a bouquet of fresh flowers or a plush toy carrying flowers will certainly gets the job done.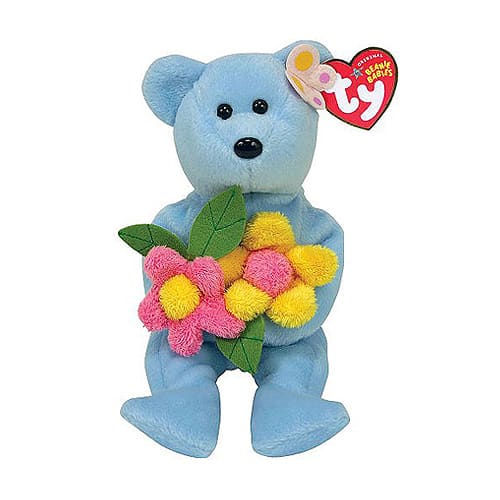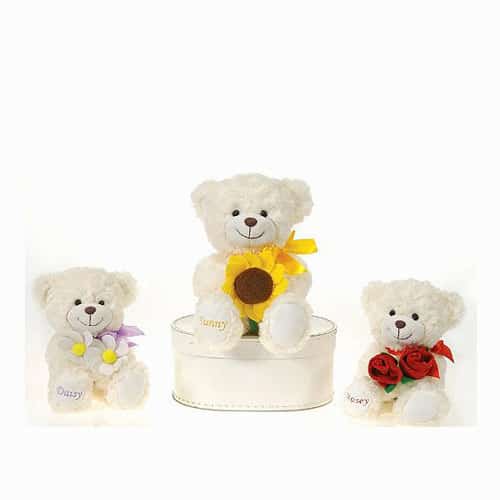 We hope you like the Dance Recital Gifts recommended above. Check out our other posts on dancer gifts for more gift ideas for dancers.
---
You may also like:
——
Like us on Pinterest!