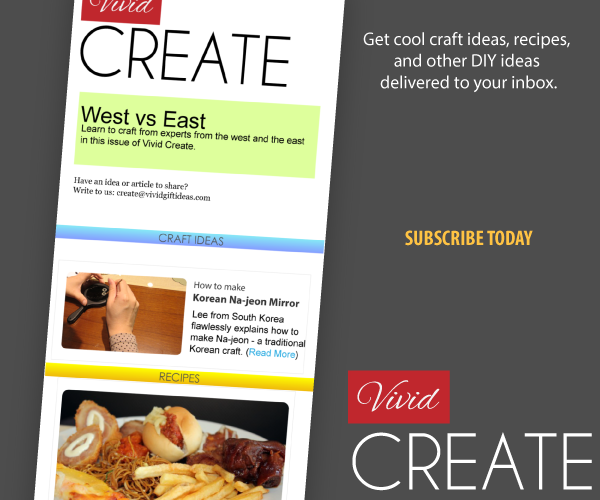 Get awesome craft tutorials, recipes, and other DIY tutorials delivered to your inbox.
Dear readers, I would like to introduce to you Vivid Create.
Vivid Create is a monthly newsletter that provides craft tutorials, recipes and other interesting ideas that you can make at home.
Curated and maintained by Vivid Gift Ideas, Vivid Create aims to bring great DIY homemade ideas to you in beautiful emails.
Are you a writer?
Do you write about DIY homemade ideas and tutorials? Find out how Vivid Create can help you to get free publicity and traffic in Vivid Create for Writers.