Wanna pick the best Christmas present for your long distance boyfriend who is at another town or country? Check out our seasonal gift guide on Christmas Gift Ideas for Long Distance Boyfriend.
We have 9 nice gifts that are small and lightweight. They are suitable for you to send to him via post.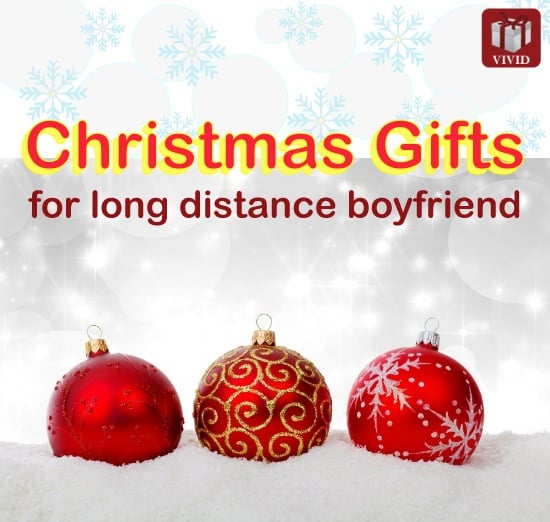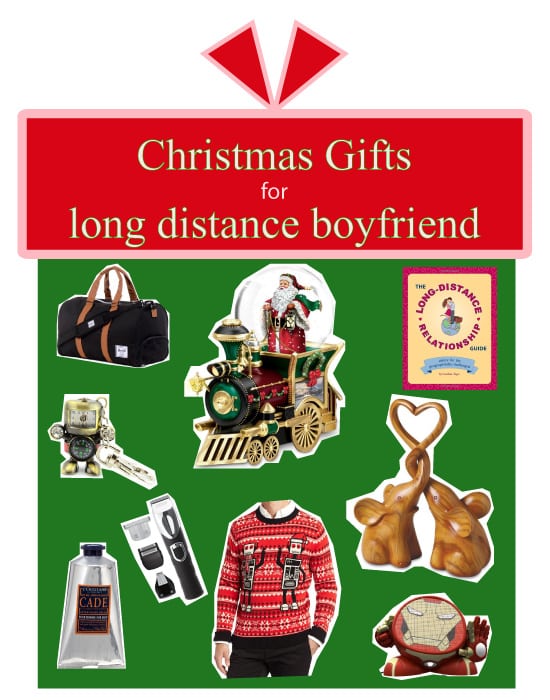 1.   Cozy Sweater
Wish him a merry Christmas with this funny sweater. Hilarious design of a Santa peeing "Merry Christmas" on the snow land. A festive-looking sweater that he will be pleased to receive.
Alternatively, you can get this ugly sweater to make him laugh. Cute design of two robots dancing. Vibrant colors, soft cotton. This piece will keep him warm and happy.
A set of elephant sculpture that looks lovely. Adorable elephant couple in love, posing a heart shape with their trunk. They will bring love and luck to your long distance boyfriend.
Sending present to long distance boyfriend can be costly. It is wise to choose something light. This cool guy makes a great small gift for him. 16GB capacity. Robot flash drive designed with clock and compass. Attractive and functional. Practical item that he can frequently use.
Also makes a great stocking stuffer.
Sending a poem is a great way to express your love to him. We recommend this poem by Genie Graveline. Beautiful and sentimental. Perfect to say "I love you" to your special one.
You can also get this unique snowglobe. Handcrafted with fine details of a Santa riding a vintage train. The train is decorated with colorful holiday wreath and golden trims. The train engine plays joyful melody – "We Wish You a Merry Christmas". A wonderful Christmas decoration that bring happiness and fun.
A stylish duffel bag loved by men. Simple style with great colors. Features spacious main compartment, a separate shoe compartment, comfy handles, and adjustable shoulder strap. Durable and roomy. This travel bag works amazing as weekender bag or carry-on baggage.
7.   Grooming and Shaving
One of the best gifts for boyfriend – men grooming items. We recommend this Wahl all-in-one trimmer. Cordless and powerful. Allows him to trim, detail, shave, and clip, by simply changing blades. He will needs no separate trimmer for nose and ear anymore!
For post-shave, we recommend this aftershave balm by L'Occitane. With blend of shea butter and birchwood sap extract, this lotion has smooth texture and subtle scent. Soothing and calming. A good quality aftershave balm for men.
Superhero speaker that he will surely appreciate. Cool, compact and fun. Connects to smartphones, tablets, laptops and more. Delivers good sound quality, clear, crisp and loud. An awesome portable speaker that guys will enjoy.
Also available: Captain America, Hulk, Jack Skellington and Mickey Mouse.
A witty little book with helpful guide for healthier and stronger long distance relationship. It covers great tips to cope with issues of long distance relationship. Full of checklists, quizzes, and advice from relationship experts and long-distance veterans. This book is easy to read and practical.
Another good read for lovers in long distance relationship. Written by Dr. Gregory Guldner. A comprehensive guide based on researches on separated couples. Realistic and insightful. Helps couples to understand and foresee the potential problems in long distance relationship. Also, covers beneficial advice and helpful tips to maintain the relationship.
That's the 9 gift ideas for long distance boyfriend that you can get for Christmas 2014. Aren't the gifts cool? Tell us what you think!
Follow us on Pinterest!