If you're looking for unique Easter decor for your home or garden, you have found the right article. In this article you will discover some of the best Spring decorations that will make your home an even better place to live. Are we exaggerating? There's only one way to find out…
Happy Easter!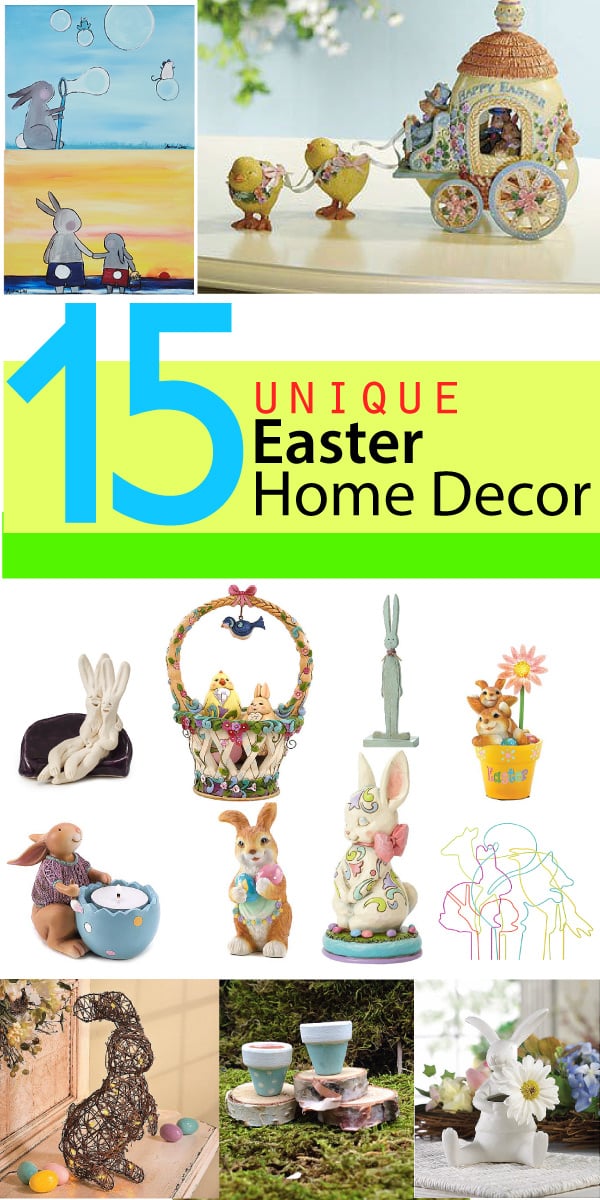 ---
1. Jim Shore Easter Basketful Of Surprises
Spring-theme Easter basket consists of blue bird, basket, and egg-shaped Easter chick and bunny. Carefully painted to make every little details perfect. Be mindful: those cute animals are gonna make you smile. Get this Easter decoration for home & garden here.
2. Sunset On The Beach – Andrea Doss
A print of artist Andrea Doss's acrylic painting. Two bunnies are shown holding hands at a beach during sunset. What do you think is their story?
According the seller's website, delivery time for this item is 2-3 weeks.
Also by Andrea Doss. An adorable gray bunny with faint pink blush is having a great time playing with bubbles. His friends frog and mouse are riding on the bubbles made by bunny.
4. White Rabbit Vase
Small white rabbit vase. Its compact size makes it an ideal decoration for home.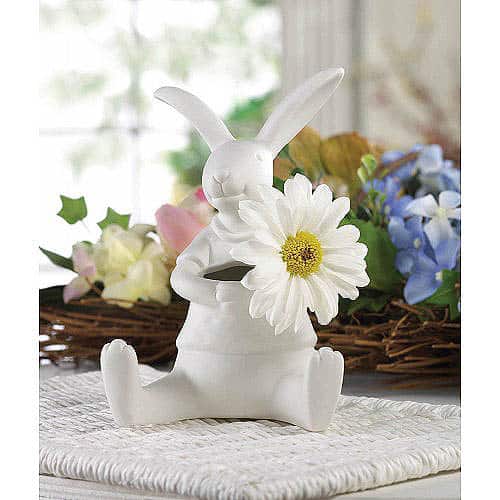 This bunny lights up with LED.
6. Snuggle Bunny Tealight Holder
Bunny has cracked open an Easter egg to hold your tealight holder. Available from GiftsBee.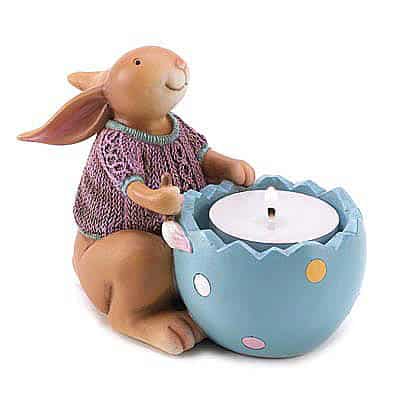 For the garden. A simple & effective way to decorate your garden. Great decor item to enhance the egg hunt.
8. Tall Rabbit Decor
An Easter decoration for home. Tall bunny is standing upright. His expression does not offer any clue into his mind. That makes one wonder "what is bunny thinking?"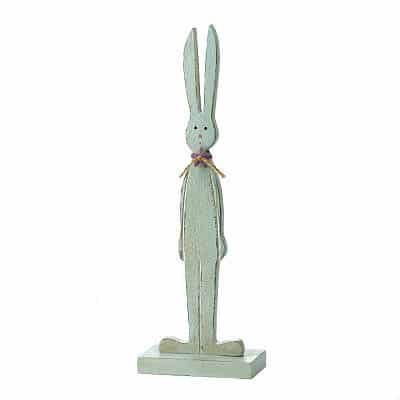 9. Wooden Rabbit Decor
Basically the same decor item as number 8 in different color. For some reason this is cheaper. We're not sure if it's a pricing error.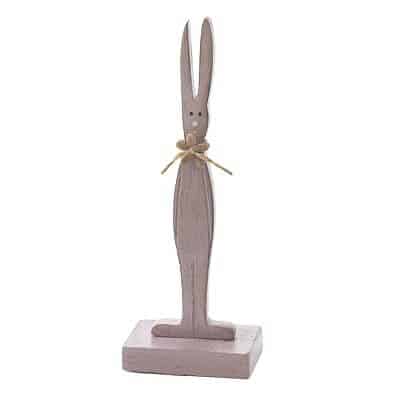 10. Spring Miniature Painted Clay Pots
Handmade, limited-edition clay pots. Very spring-y.
11. Easter Egg Hunt Figurine
Lively bunny figurine with smiley face. He's shown holding Easter eggs and has a loop of Spring flowers around him.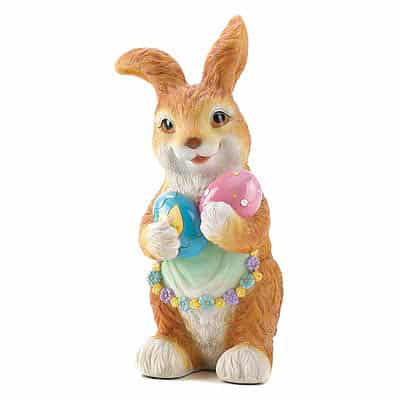 Just a bunny couple having their time on a couch.
13. Flowerpot Frolic Easter Figurine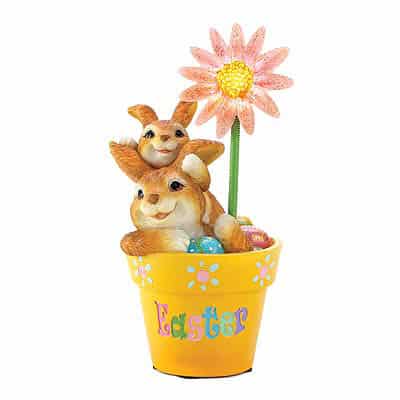 The Easter bunny family is having an outing and the Easter chicks are bringing them to their destination in an egg-shape carriage. Great Easter decoration for home.
One of our favorite Easter decorations for home and garden. This Easter bunny is a true beauty. White in color with mystic patterns on her head and body. Red ribbon around her neck. She is seemingly resting but with her ears wide open. Her posture and calm smile emanates tranquility.
---