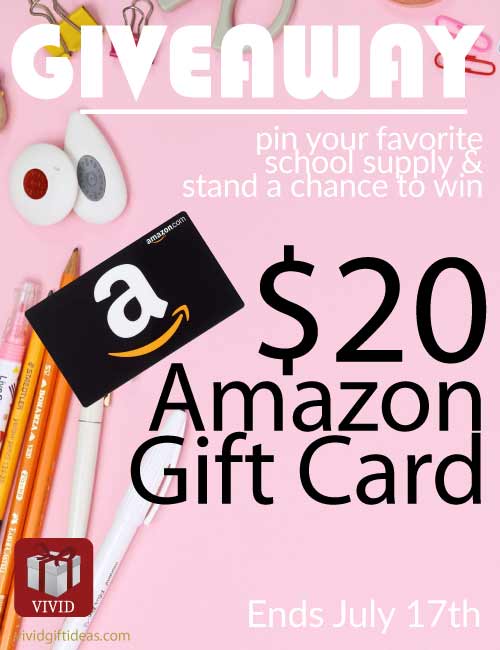 Pin and stand a chance to win a $20 Amazon Gift Card!
This contest runs from now until July 17, 2017. The winner will be announced on this webpage on July 20, 2017.
Prize
$20 Amazon Gift Card x 1
How to Enter
1. Follow Vivid's Gift Ideas on Pinterest.
2. Save your favorite school supply to Pinterest from this article 18 Cool School Supplies that Every Girl Needs.
3. In the comment section of the article above, explain why did you choose the item, followed by the link to your pin from Step 1. Remember to be creative with your explanation, as this is the judging criteria.
4. [Optional] Click here to leave your email so that you will be the first to find out more giveaway like this.
Winning Criteria
You're judged based on the creativity of your comment from Step 2 above.
Terms & Conditions
1. To filter out bots, your Pinterest account must have at least 10 followers.
2. This contest will be called off if the number of entries is less than 10.
3. Limited to one entry per Pinterest account.
4. While you can participate from any part of the world, note that the gift card that I'm sending out to the winner is an Amazon US gift card.