Astonishing Vintage Décor for Your Home
In this post, we're gonna show you a list of 6 vintage décor for anyone who wishes to add vintage/ cottage feel to their home.
From Jessica McClintock Romance Collection for Young Ladies. Inspired by antiques collected from around the world.  Elegant piece with romantic touch.
A beautiful looking French vineyard wall clock. Looks sweet and vintage.
[LIMITED TIME ONLY] Sign up to download this FREE music album
"A Busy Day" vintage tin sign that features an old fashioned girl doing laundry. Vintage décor under $10. Add style to your laundry room.
Sophisticated vintage chest. Great for storing your very own treasures and looks great as coffee table.
Antique distressed white side table that is crafted from carved wood. Exquisite. Nice addition to your home.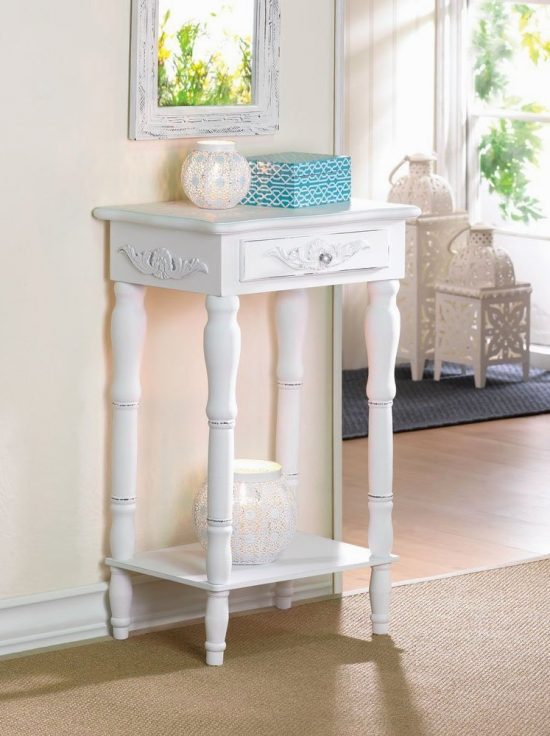 Unique oriental jewelry box with built-in vanity mirror. Beautifully hand painted with black and gold lacquer. Ming Dynasty design.
That's the 6 vintage decor that we love. Aren't they lovely?
You may also like:
——
Like DIY craft ideas and recipes? Subscribe to our monthly newsletter Vivid Create for FREE!
or follow us on Pinterest!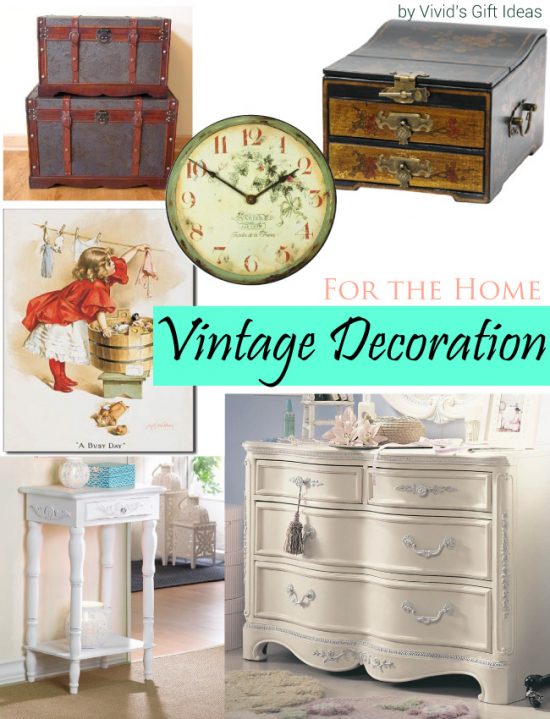 [FREE] Sign up to download this FREE music album. Limited time only.